After a stormy night I woke up to a beautiful sunny day. A great day to pack my camera and go for a drive and seek new places with "soul". (please pardon my English therefore English is not my mother thong, so bare with me )
And so I decided to visit Brseč.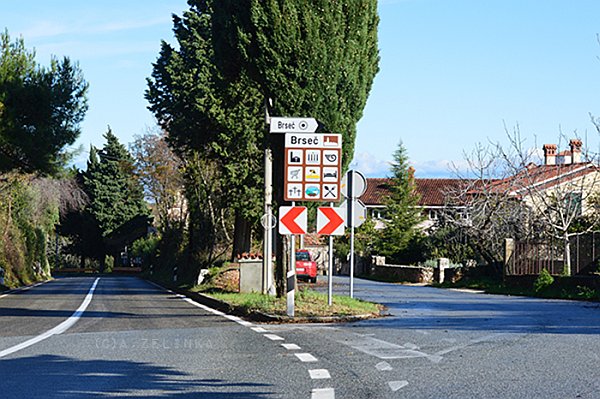 Brseč is a medieval little town, located 20 km south of Opatija. It was built on a cliff 157 meters above the sea. Because of his position you can see the islands Cres, Unije, Susak and if you turn for 180 degrees you can see Sisol (835 m) which is the narrowest top of Učka mountain. If you like hiking on holidays this is a great start point.
I recommend to visit this town in spring or in autumn, because that is the perfect time to really enjoy the small and narrow streets. In summer is of course more lively filing, there are many festivals like Salsa festival (been this summer, if you love salsa than this is a must go), Brseč Blues festival, etc.
You can also visit a gallery located in house of known Croatian writer Eugen Kumičić. I was really lucky because I have met on those narrow streets a nice lady which happened to have many keys – including ones for the gallery and the renewed birth house of writer Eugen Kumičić or as the locals called him – Jenio Sisolski.
In the gallery was an exhibition "Glagoljica u Brseču", about ancient writing (glagolitic) from this area. The oldest (surviving) one found in Brseč is located on the window of a house number 34, built as a beam headlong into its bottom sill. This so called stone inscription contain the letters č.f.m.a., which means the year 1561.
From the other side of the same house there is an entrance to the part which is dedicated to writer Eugen Kumičić. The renewed part of the house was open in year 2000. There you can see an old library (the locals still use it), typical interior from 19th century, pictures of Kumičić family, works (books) of Eugen Kumičić, etc.
Inside of the town walls you can find a medieval church of St. Jurja. Another church, St. Magdalena 15th century), is located outside of the town walls and it is famous by its frescoes. It is funny and on the other hand tragic story but the frescoes was found by accident when the renovation works of the church were being done. The frescoes were hidden underneath the plaster and electrical wiring. They are now restored and waiting to be seen.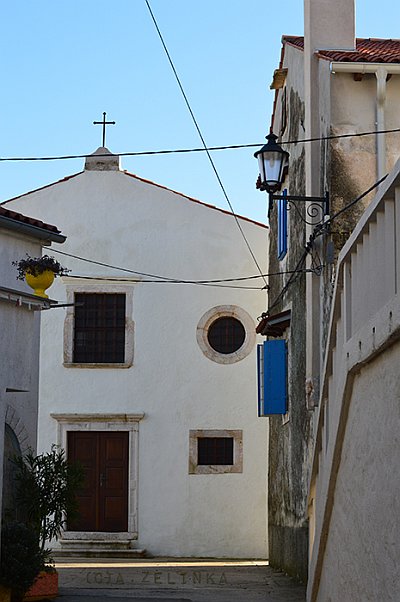 Brseč has a lovely beach but you have to put some effort to get there. There is none signalization for the beach, because the locals don't want it to get to crowdie. And I have to say that I completely understand them, because the beach is absolutely stunning. You have to walk a good kilometre or two) from the old town but it pays off.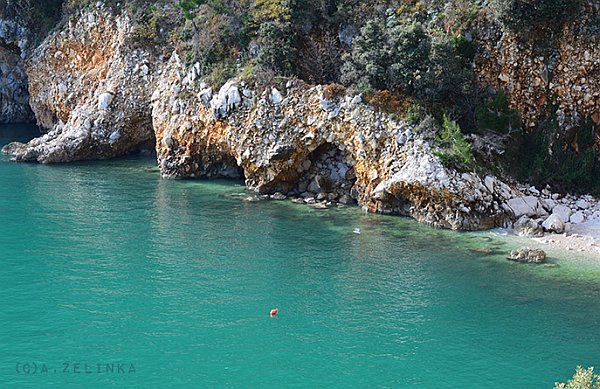 I would recommend this town to artistic souls, hikers, cyclist, families and so on.
Good to know:
Of the season the bar and restaurant are closed. They work only on weekends, so check first if they are open if you are planning a trip to Brseč.
The price for a room offseason is around 15€ and for apartment 65€.
Tourist info point: tz-moscenicka.hr info@tz-moscenicka.hr