ABSOLUTE WINNER OF THE BEST TRAVEL SELFIE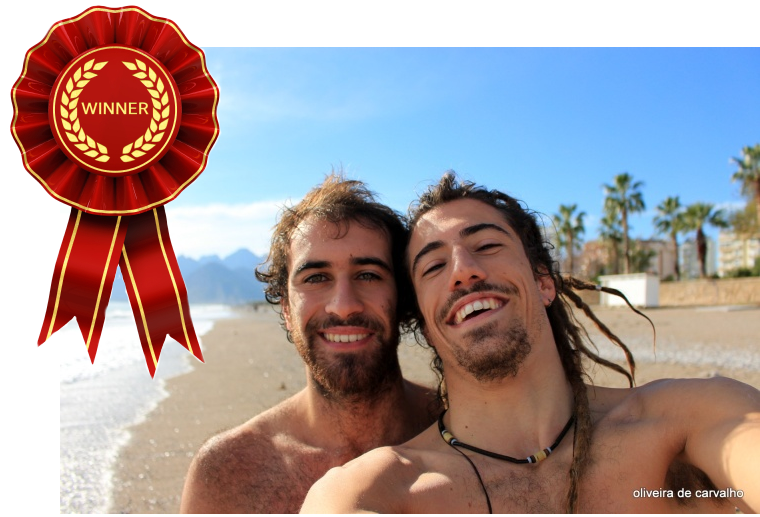 Nuno Carvalho – CONGRATULATIONS!
Nuno was one of the first who sent us his travel selfie. A description of his selfie was: Enjoying time with my brother I didn't see for months! Life is good! 🙂
Our team of judges reviewed all of the TOP 10 selfies and decided that the upper selfie collects everything each happy traveler should have/be: Happiness, cameradery, devotion, love + includes a beautiful tourist background.
Once again, we would like to thank all the participants for sharing their tourist selfies with the visitors of I Love  Journeys website, and hopefully we will do some similar contest again soon!