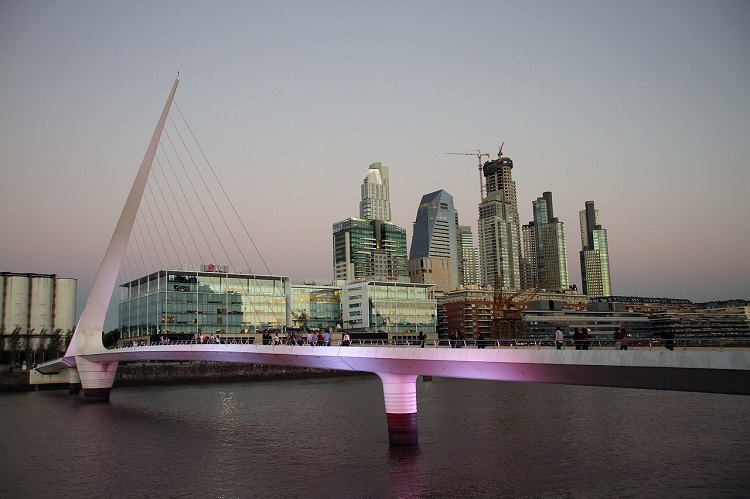 If you are planning a trip to Argentina, you are probably wondering what to see in Buenos Aires. Originally a port city (which is why locals are called porteños), Buenos Aires now boasts with culture, history and a hectic nightlife. The best time of the year to visit Buenos Aires is between September and February. Up until early December the weather is mild enough to stroll comfortably around the city. While December through February is hotter, the city is more deserted because most locals are out on vacations, so it is easier to get around.
Buenos Aires is divided into neighbourhoods, each of which has its own personality and things to explore. There is so much to do in each of them that you have options for both day and night activities. So when you visit Buenos Aires, it is best to spend a whole day in a single neighbourhood. With that in mind, I have summed up a list of what to see in Buenos Aires divided by neighbourhood.
Plaza de Mayo
Plaza de Mayo is the very place where Buenos Aires begins, the park where the city was founded and from which it expands itself. The main building to see here is Casa Rosada (the Government's House). The guided tour inside is one that cannot be skipped when you visit Buenos Aires. It is free but beware: they are only done on Saturdays and you must book you place at least 15 days in advance on this website.
All the way across the park stands the Cabildo, the government house in the times when Buenos Aires was a Spanish colony. It has now been turned into a historical museum and offers guided tours on January and February only, on weekends and public holidays. However, it remains open for visitors (without tours) everyday all year round. You can check the time schedules on the official site.
Right across the street from Cabildo is Buenos Aires Cathedral, which is more than worth seeing, even if you are not a catholic. Its architectural design and luxurious decorations are dazzling, so make sure to make a stop here as you visit Buenos Aires. It is open for public from 7:30am to 6:45pm on week days, and from 9am to 7pm on weekends. Then there is the
I suggest to visit Plaza de Mayo on a Thursday, when the Grandmothers of Plaza de Mayo make their weekly demonstration. This action was born back in the times of the last dictatorship in Argentina, when people were "disappeared" by the government. In spite of the dangers, the mothers of the missing started to organise themselves to find their children. Since it was not allowed to stand in groups in public places, they would stroll around the park in pairs. And they continue to do so every Thursday at 3:30pm, for many of their children and grandchildren are still missing. There are few who include this information in their "what to see in Buenos Aires" list, but as a local I recommend to assist the demonstration because it speaks of Argentinian identity on many levels.
La Boca
To the south of downtown stands the vibrant neighbourhood of La Boca, number two everyone's list of what to see in Buenos Aires. What makes this neighbourhood so beautiful are the colourful houses built by the Italian immigrants back in the 1880. But La Boca's attraction does not end there. Caminito is a pedestrian street where Buenos Aires' most famous handicraft fair takes place. The street is also surrounded by restaurants where you can experiment Argentina's acclaimed meat while you enjoy a tango performance. If this is the first time you visit Buenos Aires, I recommend to take a guided tour around La Boca to make every corner even more interesting.
Recoleta
If you are looking to do some cultural tourism as you visit Buenos Aires, Recoleta is the place to go. Here you will find Museo Nacional de Bellas Artes (National Museum of Art), which has a widely varied collection: from pre-christian weaved carpets to Renaissance paintings, from gaucho portraits to technological installations. You can check hours, tickets and special exhibitions in the official site. Just remember it is closed on Mondays.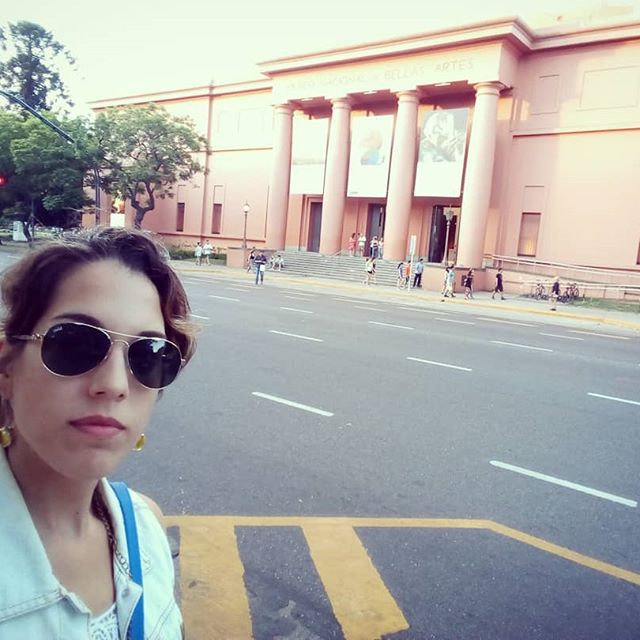 Right in front of the museum is Centro Cultural Recoleta (Recoleta's Cultural Centre), which is the core of Buenos Aires modern culture. Here they hold happenings, musical events and art exhibitions usually produced by young artist. Each month there is theme around which all the events and exhibitions revolve. Entrance is free and it closes on Mondays too, but they are open up until 10 pm. Make sure to check their agenda in their site.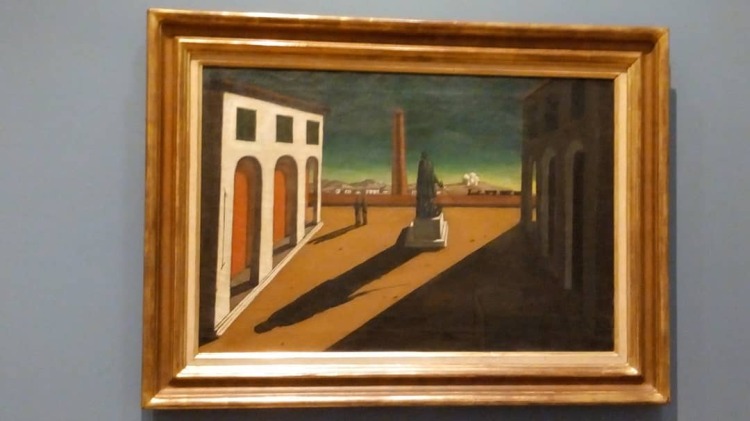 Finally, there is the Cementerio de Recoleta, Buenos Aires' first cemetery where famous Argentinians such as Eva Perón, Victoria Ocampo and Armando Bó are buried. It might sound creepy to visit a graveyard, but you cannot skip this stop when you visit Buenos Aires. This cemetery looks like it was a beatiful labyrinth designed by an artist. The winding pathways are flanked by statues of angels, busts of famous people and luxurious mausoleums. It opens every day from 7am to 6pm and they offer free tours.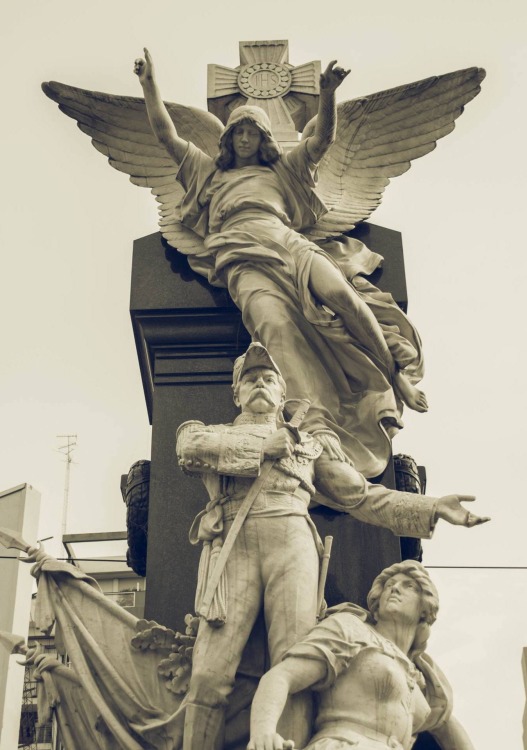 Recoleta is also the heart of french architecture in Buenos Aires, so strolling around the neighbourhood is just as good a plan as any as you visit Buenos Aires. Every corner holds a piece of history or a good story to tell. On top of that, Plaza Francia (Park of France) is also located in Recoleta, right in front of Centro Cultural Recoleta. It is one of the biggest artisan's fair in Buenos Aires, with lots of crafts to choose from made out of leather, glass, ceramics, wood, metal fabrics and more. It opens from 11am to 8pm on weekends and public holidays.
Also, scattered all over the neighbourhood there are several specialty coffee cafes, craft beer bars and regional food restaurants. They are always bustling with excited foreigners commenting their experiences and exchanging tips of what to see in Buenos Aires.
Avenida Corrientes
When you visit Buenos Aires, you must set a day apart to walk along Corrientes Avenue. You can start your journey after breakfast in Pueyrredon Street in the neighbourhood of Once. This place is teeming with stores that sell clothes and jewels at cheaper prices than the rest of the city. As you visit Buenos Aires this is a great opportunity to observe Argentinians going about in their everyday life and to get that quality wool sweater for a bargain.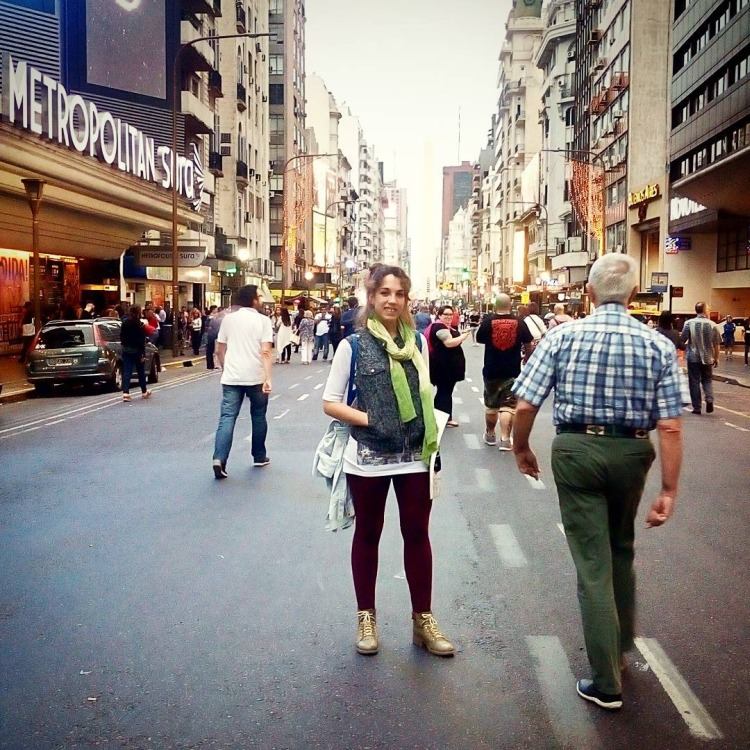 Afterwards, you can take the entire afternoon to skim through the bookshelves of the many bookstores set past Callao Avenue. If a book has ever been printed, you are most likely to find it here: freshly published, second-hand or old editions. By sunset you are all set to sit back and enjoy your new book in one of the many coffee shops scatter about the area. For it would be a crime to visit Buenos Aires and not have a coffee with medialunas downtown.
Come the night, a new Corrientes is born. The avenue explodes with lights and the warm summer air invites for a quiet stroll towards the Obelisco. It is Buenos Aires most iconic landmark, a present from the French government to commemorate Argentina's 100th years anniversary. No can say they have been to Buenos Aires until they see the Obelisco.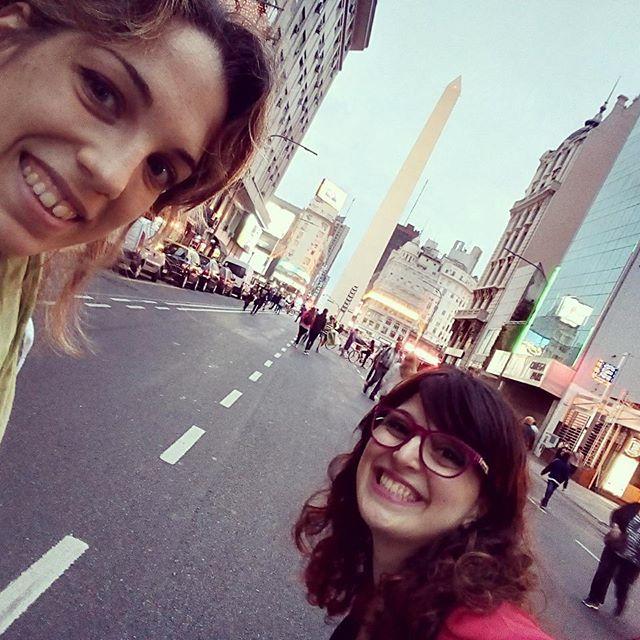 To wrap up the day, you can assist a play, for Corrientes is also famous for its many theatres. In fact, most of the theatres in Buenos Aires are located along this avenue. Plays are abundant enough to suit all tastes: comedy, drama, stand-up, independent, big and boastful, humble and frugal. Once the play is over, you can experience unique Argentinian pizza in one of the hundreds that surround the theatres.
Palermo
The neighbourhood of Palermo is the beating heart of Buenos Aires. During the day, everything evolves around Plaza Serrano where a handicraft fair is set on weekends since the morning until sunset. Here you will find shoes, hats, bags, clothing, paintings and home décor designed by Buenos Aires independent artists. But at the same time, the streets surrounding the fair are brimming with the most luxurious clothing brands. It is the best place to go shopping as you visit Buenos Aires.
Come the night, the scenery changes drastically. People from all Buenos Aires neighbourhoods flood the streets in a happy mood going from one bar to the next. For Palermo is the self services of bars: chic, Irish, national rock, craft beer, cocktails, live music, jazz, pool table. There is a bar for everyone's taste, which you will find is true about practically anything as you visit Buenos Aires.
And why here? Because Palermo is the home to Buenos Aires best nightclubs. If you like electronic music, there are clubs that host both local and international DJs. If you would like to mingle with the locals in the busiest clubs, you will find more than 5 clubs with reggaeton music within 2 blocks. If you prefer rock, there is a place for you in Palermo. Several clubs hold retro parties, where all generations get together to stir up their groove. But if you visit Buenos Aires, you cannot miss La Jolie: it is by far the best party in Buenos Aires and it takes place every Wednesday night in a club in Palermo.