What will be brought up in you head when you think of Hong Kong? Do you think it is a commercial and modern city, a shopping and food paradise or a bustling town? Foreigners or even local people often unaware of the historical and cultural heritage that is very significant and meaningful in Hong Kong.
For those who would like to have a cultural immersion trip rather than the clichéd shopping and eating and tourists spots. I have planned a day-trip itinerary by metro for cultural learning experiences in Hong Kong.
In the morning and noon (From 9:00am to 13:00pm)
Wong Tai Sin Temple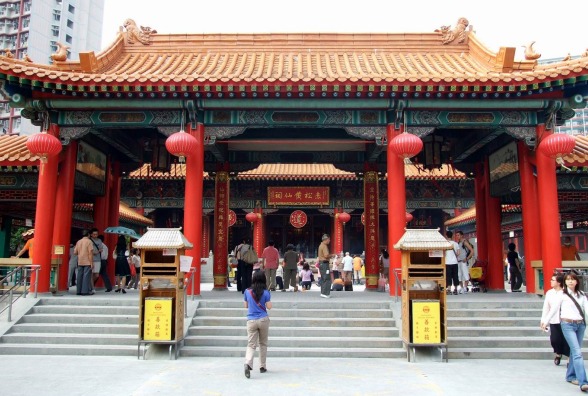 In the morning, we can take the metro and get off at Wong Tai Sin station and Wong Tai Sin temple is right next to the metro station. It is publicly known to be the most important temple in Hong Kong. It is a temple that dedicated to the immortal Wong Tai Sin. Chinese people respect Wong Tai Sin very much because of his efficacious meaning that Wong Tai Sin will listen to your wishes or requests.
The common ways to worship is to draw divination sticks and pray with incenses. Visiting this temple will give you a lesson on how Chinese people worship in Taoist way. There are also fortune-tellers to help you explain what the divination sticks mean and tell about your future. During Lunar Chinese New Year, it will be flooded with people holding incenses to pray for good luck in the coming year.
Chi Lin Nunnery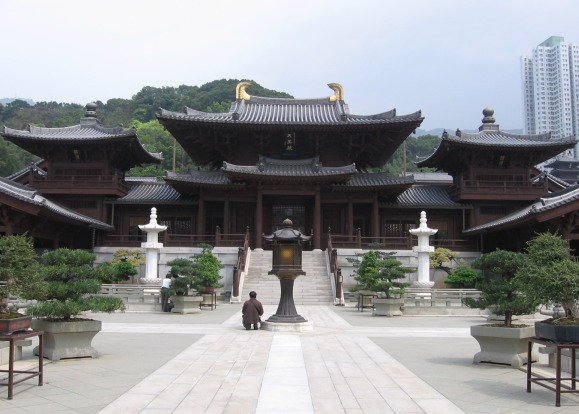 After that we take the metro to the next station Diamon Hill. There is a famous Buddhist monastery called Chi Lin Nunnery. The scale of this monastery is much bigger than Wong Tai Sin Temple. It was built 1990s with the traditional architecture style of the Tang Dynasty. The buildings are followed a traditional Chinese architectural technique which is the woods are cut and put together tightly to form an interlocking system without using any nails in between. Many people are surprised even nowadays by this wise method. Inside the temple hall, there are several Buddhist statues such as the Goddess of Mercy Guanyin.
Besides, there is a big Chinese garden showing you the Chinese horticulture. You will imagine yourself walking in ancient Tang palace while you are walking through Chi Lin Nunnery. I am sure you will have a basic understanding on Chinese Buddhist culture.
In the afternoon (From 2:30pm to 5:00pm)
Sham Shui Po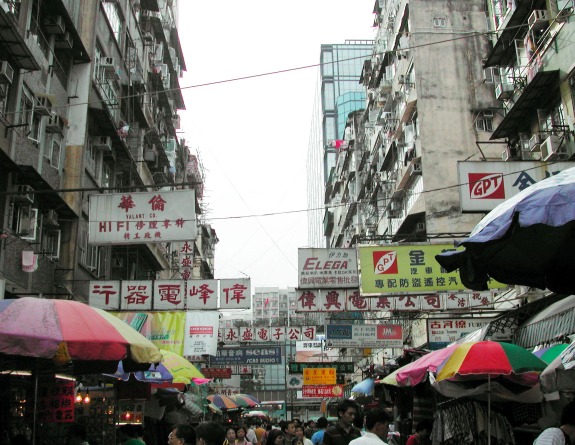 In the afternoon, we head to Sham Shui Po by metro to explore the very old and local area with many old houses. Sham Shui Po is famous for its unique culture of street stalls and old shops including the well-known Apliu Street. Here you can find many electronic gadgets as well as lots of stuffs from the 1950s and 1960s. In this area, traditional signboards are hanged up along the streets creating a special cityscape for those who like to take photos.
The shops here have a long history already and you can rarely find in other districts. For example, there are shops for Mahjong carving and production, old watches repairing and shoes repairing. Nevertheless, shopping is not the main focus instead you should get yourselves into the local street culture particularly the living style and atmosphere of the lower-class people in Hong Kong
In the evening (From 6:00pm to 9:30pm)
Temple Street Night Market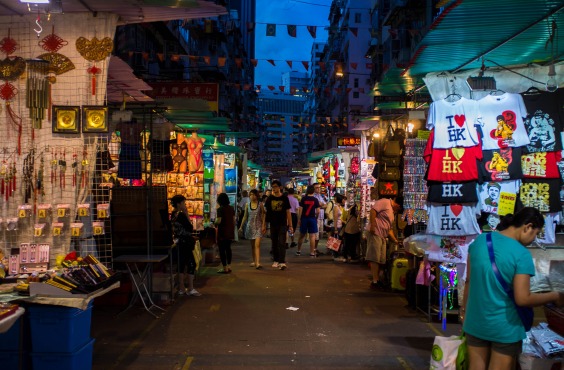 In the evening, we once again take metro and arrive at Yau Ma Tei Station where the Temple Street night market is located. It is a traditional night market has over hundred of street stalls for visitors to hunt their favorite souvenirs.
However, as a cultural day tour, we concentrate on the cultural aspect on this market. In Temple Street night market, you will see plenty of Chinese fortune-tellers operating booths and some of them can speak English as well. Along the side streets, you can see street performances of Chinese Opera; people play Chinese traditional Musical instruments, sing and dance. Apart from that, you can have a dinner in one of the food stalls there. They have lots of seafood served such as steamed and fried fish, crab, conch shell and very popular pan fry oyster cake. You can definitely learn a bit of local street food culture by trying to eat there. Last but not least, you can also find some old Chinese clinics and pawnshops around therefore we can even consider Temple Street night market as the open museum for local culture.