During my travels all over the world, I have always tried to make sure that I thoroughly experience the local cuisine and specialties. Sometimes it's fried ostrich eggs, sometimes a caramel encased scorpion and sometimes it's chilli wine.
I am an avid lover of chilli and wine. Wine accompanies me during my nights in, the occasional introvert that I am, and I have learned to enjoy the taste of wine. I have started to recognize the different tastes and scents that it offers and appreciate the feelings those tastes and scents evoke. However, during my travels, I have also grown fond of spicy food. It warms you up from the inside and wakes you up after a sleepy morning. Coming to Slovenia, though known for its amazing wine, I most certainly did not expect what I found.
I was staying with a fellow couch surfer and she asked me whether I would be interested in trying something. A bit hesitant at first, I dove right in, when she mentioned that it involves wine. She showed me an elegant bottle of wine and I must admit my initial slight disappointment. It did not seem as anything much and I felt duped. Then I had a taste of it. Chilli wine! It was, spicy, it was fruity, it was all I ever wished for in wine! Needless to say, I absolutely devoured the whole bottle and enjoyed every sip of it. Chilli wine, everybody! Who knew!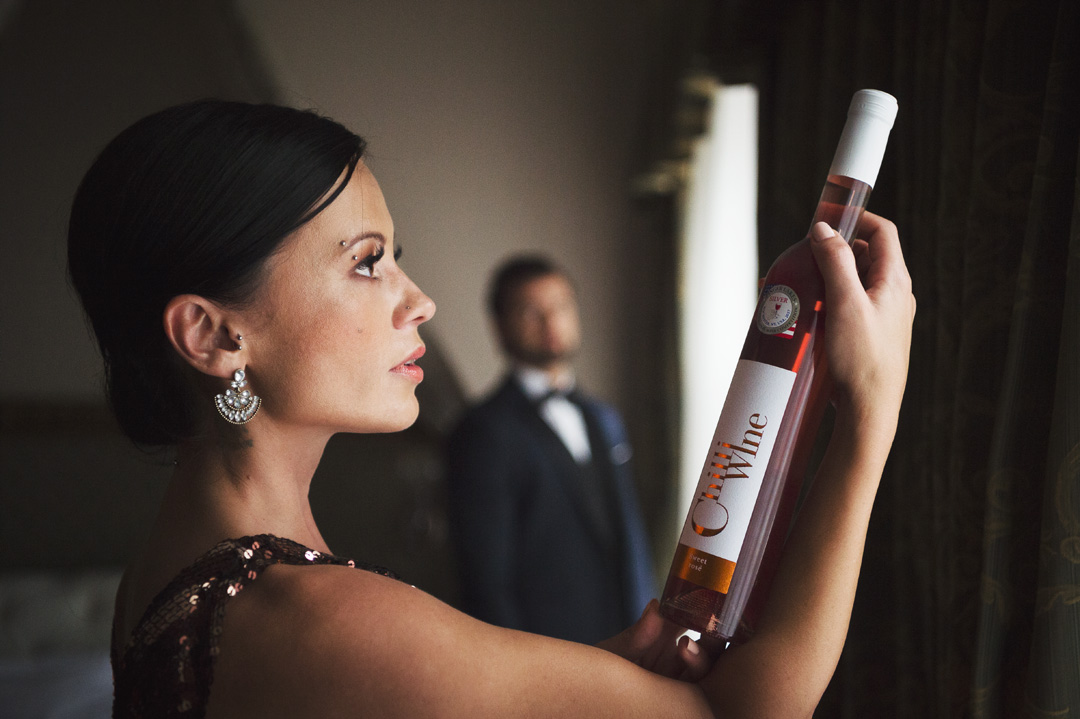 Then I started to do some digging. As it turns out, this is the only chilli wine in Europe. It all started in 2014, when the Vizjak family had a curious idea about combining chilli and wine. The first batch was too spicy and not quite ready for the general public to enjoy. And so they experimented, researched and tasted for another year or so. They used only particular grape varieties, known for their fruit bouquet, and tested the combinations with different chillies with a fruity flavour. The goal was to create an amazing combination that would bring out the best from both worlds – the tanginess of the wine and the spiciness of the chilli gently bound with a fruity flavour.
In 2015, the chilli wine was presented to the public at the Wine and chocolate festival in Podčetrtek, another incredible Slovenian city, well worth a visit. Encouraging reactions and enthusiasm encouraged them to join forces with experts in the field of oenology and viticulture, the Kolar cellar. Their combined efforts proved to be the key to success as the wine received three medals on the first two shows they entered: the Finger Lakes International Competition in New York (gold) and the Great American International Wine Competition (both the rosé and the medium dry chilli wine receiving silver medals). It was an amazing achievement for both the Vizjak farm as well as the Kolar cellar as it showed that Slovenia has experts in different fields, including oenology.
They offer two types of wine. The first is a sweet rosé chilli wine with a unique aroma of wild berries, combined with a gentle spiciness of the chilli. It tingles your senses and goes perfectly with any type of food or mood. The medium dry version of the chilli wine, however, is its stark contrast. A confident and charming flavour of the most exquisite vine varieties combined with a fresh and spicy chilli aroma is a synonym for extravagance and luxury. This sophisticated wine perfectly complements an intimate, yet adventurous night.
Coming to Slovenia, I knew that I would be greeted by lush forests, kind people and fresh air. I knew about its untouched nature and friendly people. I wasn't, however, expecting this. Do yourself a favour and order a bottle of this chilli wine. You'll thank me later.