There's this thing about traveling, you never know what you next stop is going to be. Mine happened to be Dubai. Again. And again during the Ramadan.
A lot of people might be scared of Muslim states, they think the rules might be too strict, or it's not safe..I can say, there is nothing to be afraid of, believe me. I had that feeling that I don't have here in Slovakia – i really felt safe.
Dubai is one of the cities you consider luxurious and expensive. Yes, it has it's nickname, City of Gold, but let's be honest. It isn't that pricey. Throughout the Ramadan, you can find really cheap accommodation in center of the city. We've managed to get one in Dubai Marina – we were surrounded by the skyscrapers. You just have to keep searching for the best deal. The cheapest hotels are in Deira, but in my opinion, it's too far away from the center and it's just a waste of time to travel from there to the center.

One of the things you can't miss while staying in Dubai, is beach. But here's one little tip for you, we've found so much easier to go to the beach really early, like 6 or 7 am, because there you are, in summer, you can't escape the sun. This is the perfect time because the sunshine isn't that strong and the water is really refreshing. Around 10 am it's time to go back to the hotel and find something to do in air-conditioned places.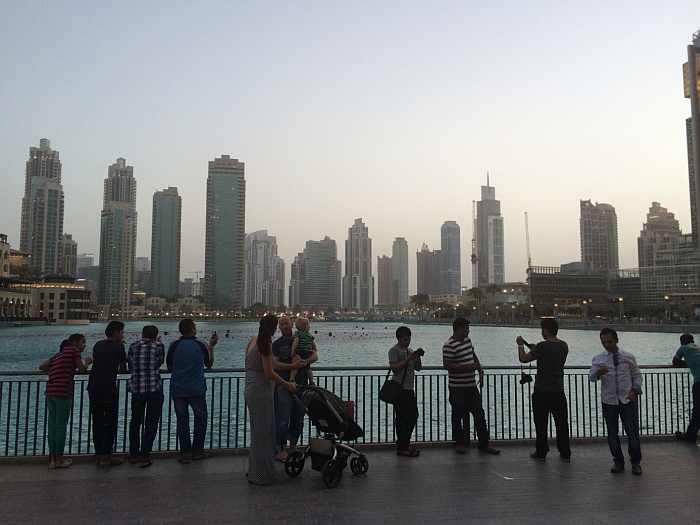 As I'm woman, I like my clothes, I like my shopping, you know how's it going…I don't know a better place to shop than Dubai. And during Ramadan, there is sale on pretty much everything, so make sure you have that extra space in your luggage. It's impossible to go home with nothing in your hands. Once you are in Dubai….you have to experience this. Dubai Mall contains more than 1,200 shops, how crazy is that?
And of course, Burj Khalifa, tallest building in the world..Book your tickets before 7 pm and you will have the view of the city in a day and in the night too. And don't miss The Dubai Fountain. Undoubtedly the most touchy experience from Dubai.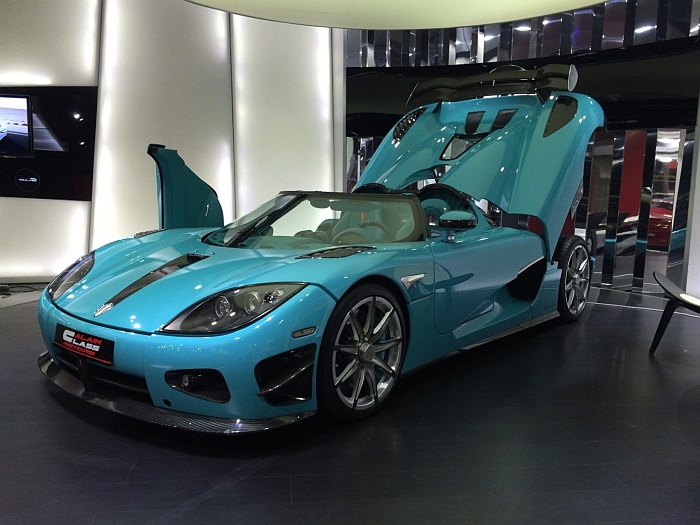 I assume you know that this city was built on oil, so it won't be any surprise that the transportation here is really affordable. The best option for me was traveling by metro and/or taxi. All day ticket costs around 5 €, taxis are cheap too, especially when you travel as a group.
And something for men, the sport cars, they are everywhere. I'm not into cars that much, but I have to admit, they are very special. Certainly you will notice when one of them will drive by you.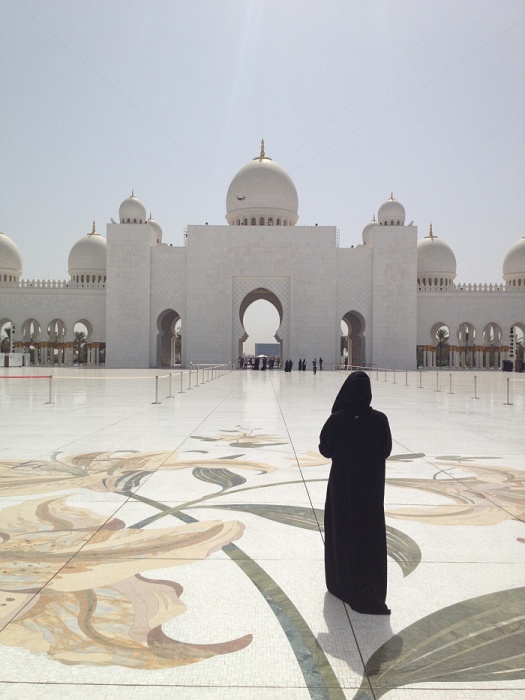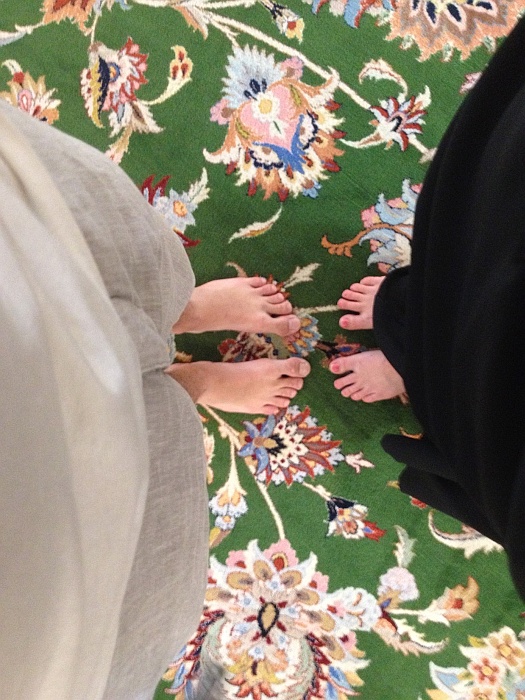 We also wanted to see something different than Dubai, so we get on a bus and drove to Abu Dhabi. One of the biggest experiences in my life so far. The Sheikh Zayed Grand Mosque is the most breathtaking building I've ever seen. As a woman, I had to wear abaya. I was melting in it (it was like 47 °C), but it was worth it. I can't even describe the power of this place, I felt so small and everything seemed irrelevant. Oh, and the carpet…we had to be barefoot inside and I can say, my feet have never walked on something that soft.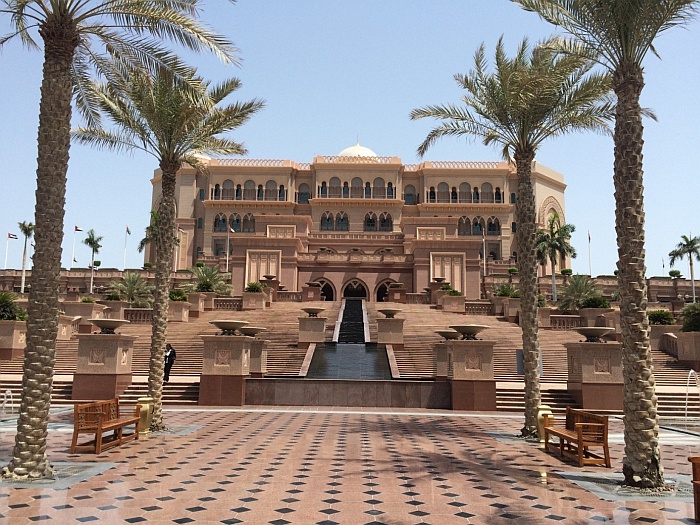 When you will stay in Dubai, make sure you visit at least one of the water parks (Wild Wadi or Aquaventure), plan a trip on a boat around the coast, go to the dessert or just hang around the city and explore culture, art, music and food! 🙂