Slovenia is well-known among nature lovers and adventurous people who like spending time outdoors. Lakes and rivers are easily accessible, surrounded by beautiful landscapes and that makes it a sports fishing paradise.
Fly-fishing and carp-fishing are one of the most popular activities on many Slovenian lakes and rivers.
If you are planning a fishing trip to Slovenia, here are some tips and ideas.
Carp fishing on Slovenian lakes
Carps are popular among anglers from various reasons. They are real fighters on the hook and there are some enormous specimens every angler dreams to catch. Fishing for Carps is exciting. When you add an amazing environment, you get the best possible experience.
Bled Lake
This lake is widely known for its beautiful clear water that comes from the Alps. Fishing experience on Bled Lake is peaceful and quiet. Nearby beautiful town can be a base from which you will go on your fishing adventure. A lot of fish species live in the lake and some huge specimens of Carp were caught there! This lake is famous for its small island in the center, with a charming little church. While fishing, you can enjoy this unique view.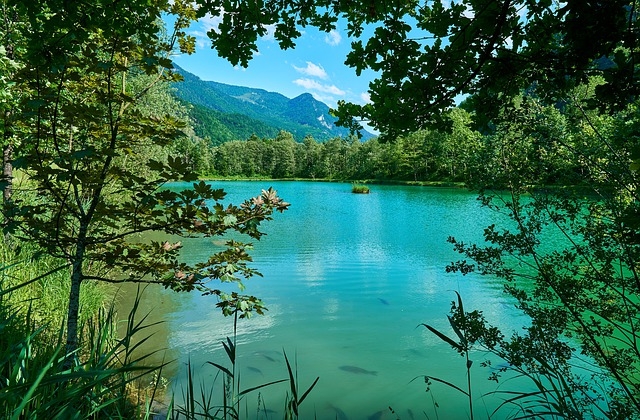 Šmartinsko Lake
This lake is famous for the biggest carp ever caught in Slovenia! This huge Carp had over 34 kilograms. Lake was artificially created when a damn was constructed, and it has become a must-see fishing location. It is easy to get there, a lot of fish species can be caught there, but for a carp angler most important is common carp, grass carp and silver carp. Lake Šmartinsko is surrounded by forest and offers a great fishing experience.
Gajševsko Lake
This relatively large man-made lake is a home to some large Carp specimens. It is popular among anglers in Slovenia. There is a good footpath around which makes it easy to find a perfect fishing place. In the summer, cool light winds will refresh you.  Except this lake, similar ones are also good for carp fishing, like Slivniško, Vogršček, and more. There is no reason not to visit few of them.
Fly-Fishing in Slovenia
Fly-fishing is a demanding, but fun and rewarding, fishing technique that can be enjoyed in many locations around Slovenia. Special lightweight lures, advanced casting skills, and unique equipment needed, make fly fishing a personal challenge for anglers around the world. If you never tried it, or want to upgrade your skills, Slovenian rivers and lakes are a place to go.
Trouts are one of the most popular fish for fly-fishing. Trouts living in those amazing and wild places have a lot of natural food. So, if you ever wondered what does trout eat, you can observe insects in this stunning, almost intact, nature.
They are a part of trout's diet and that is how you can determine which one is the best for fly-fishing at specific location. You will have to test your skills while choosing and presenting your baits. For this one of a kind experience, try one of the following locations.
Idrijca River
This 60 kilometers long river flows through landscapes untouched by people. Clear green water, in some parts flowing rapidly but in some forming ponds, surrounded by beautiful nature is ideal for fly-fishing. A lot of fish species live here, undisturbed, because on-water activities like rafting are not allowed. Most of the parts are easily accessible with vehicles. Fly-fishing on Idrijca River is an unforgettable experience.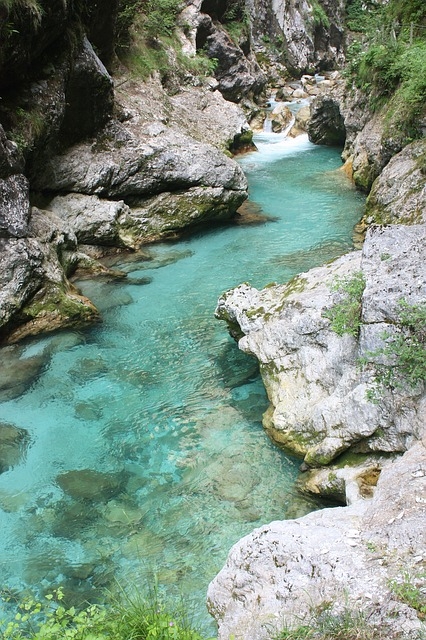 Soča River
Flowing below the magnificent Alps, Soča River is a place to escape form civilization. Crystal water is full of life, same as the surrounding landscape. There are two different districts, one for catch and release and other for catch and take. Marble, brown and rainbow Trouts are inhabitants of this waters. Fly-fishing on Soča River is challenging and exciting.
Lake Bohinj
If you prefer lakes over rivers, the Bohinj Lake is the one worth visiting. It is the largest glacial lake in Slovenia. Surrounding landscapes are breathtaking. Lake Trouts, among other trout species, can be caught here. Numerous fish species live in Lake Bohinj, in large numbers. This location is ideal for fly-fishing, and considering the size of the lake, you will always be able to find a quiet and peaceful little place for yourself.
If you haven't tried fishing in Slovenia yet, I strongly advise you to do so. This relatively small country offers a variety of easily accessible locations, crystal clear waters, high mountains and much more that will surprise you. You can visit many of those locations in just few days. Except fishing, you can enjoy the pristine nature and meet other outdoor enthusiasts. And don't forget about local fishing rules and regulations which you must follow, in order to conserve this natural wonder.