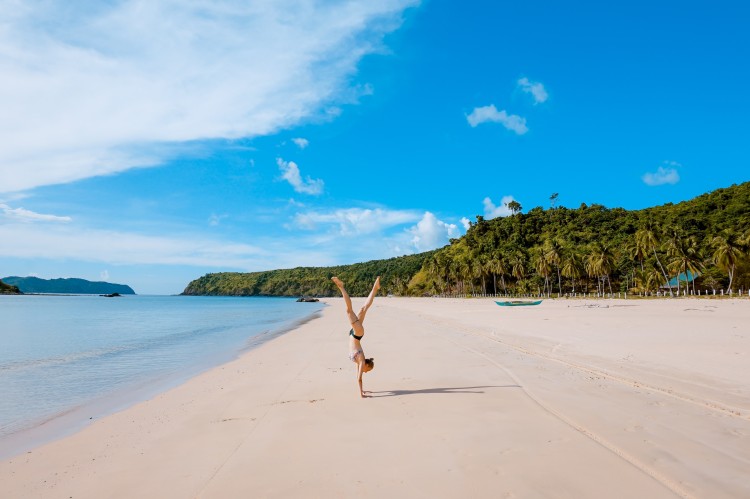 Have not visited Laguna yet? Or maybe you have already tried visiting the said place and yet, you are still unsatisfied? If so, we got your back! Sit back and relax while we take you to the one of the most captivating place in the Philippines. Our team had roamed around Laguna just to provide you the most promising best places in Laguna. So dear, if you and your colleagues are planning to visit Laguna soon or in the future, you are definitely in the right website! We have always wanted to equip you with helpful information that will surely help you on your next vacation. All you need to do is list it all down.
Have yourself ready while we expose to you the best list of Laguna tourist spots, resorts in Laguna Philippines, best places in Laguna, and of course the beautiful place in Laguna.
Pagsanjan falls/ Cavinti falls
So if I am not mistaken, this is one of the most popular waterfalls in the country. This should not be forgotten when you are making your list for the best Laguna tourist spot. The wonder of Pagsanjan falls is truly a must-visit one. Going to the heavenly Pagsanjan falls alone will be really filled with eye catching views you would not forget for the rest of your life. I also consider this as one of the best place in Laguna either you take photos of the lovely rapids or decide to trek down on the famous Pueblo el Salvador, we promise you that your phone and camera will be filled with picturesque captivating views.
Exact location is at Cavinti bridge 1, Cavinti Laguna 4013. Right from Manila, you must take a bus going to sta. Cruz Laguna and right there you may ride a jeepney/tricycle of which will take you straight to the tourism office, whom you can seek assistance with. Having this first on your Laguna Tourist spot list will truly make you feel more fullfilled.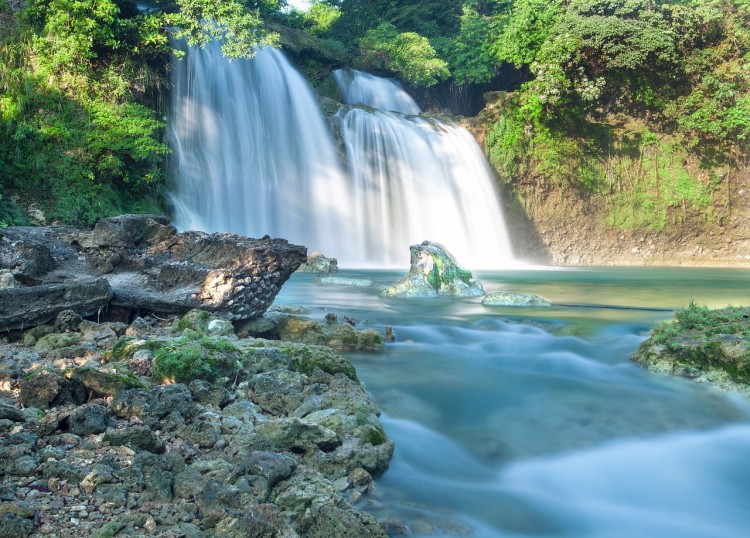 Laresio lakeside resort and spa
You are probably wondering why I have chosen Laresio lake side as my most beauiful place in Laguna, simply because upon roaming around looking for resorts in Laguna Philippines, I found this place truly fascinating, so I did not have second thoughts about highlighting this on my resorts in Laguna Philippines. It has compelling activities every tourist should not miss. So if you are a nature and adventure seeker/lover, oh well this place is best for you!
Rizal shrine
So next on my Laguna tourist spot list is none other than the famous Rizal shrine in Calamba Laguna is truly a replica of the national hero's childhood home which turned into a museum. That museum told the story of Rizal's life since he was still a small boy through the time he went to Europe for his studies and the story of his heart breaking death too. For me this is also one of the best places in Laguna and truly it is the beautiful place in Laguna.
Exact location is at Francisco Mercado street, corner Jose p. Rizal street in barangay 5 Poblacion Calamba. Right from manila, take a bus going to sta. Cruz Laguna, then stop at Calamba Laguna. Then from Calamba city, ride a tricycle to Rizal shrine. So again and again, do not forget to add this on your Laguna tourist spot list.
Nagcarlan underground Cemetery
Next on my list for Laguna tourist spot, why? Simply because it is one of the best places in Laguna, the national historical landmark was made during the year 1845. This cemetery was used to bury the town's local residents, then the underground crypt was where the Spaniards friars and the other notable personalities of that era were laid here. It is the only one the kind in the country.
Its location is at Nagcarlan Laguna. Right from Manila take a bus going to Lucena city. Go down at the San Pablo city in Laguna. Then from there ride a tricycle to the jeepney terminal going to Nagcarlan. Then go down to the famous Nagcarlan underground cemetery.
Pila heritage site
I have included Pila heritage site on my Laguna tourist spot, because this town of Pila Laguna is really one of the few towns in the country which gained the national historical landmark status from the year 2000. Pila was really miraculously and amazingly missed by the American bombers of that time, that is why today this place still remains its traditional Spanish original architecture and layout.
Location: the pila heritage site in pila Laguna. Take a sta. Cruz bound bus right from Cubao or Buendia. Then go down at the pila town proper. Then once you reach the town proper of pila, you can start the heritage tour from the moment you step your feet on the ground. Do not forget this on your Laguna tourist spot list and make sure to highlight this as one of your best places in Laguna or else, you will miss half of your trip. Take note of it!
Splash mountain resort and hotel
So next on my Lagua tourist spot list and resorts in Laguna Philippines list is the famous splash mountain. It has 19 natural fascinating pools with beautiful made giant slides. Having this on your resorts in Laguna list will really fulfil your soul. There might be a lot of resorts in Laguna Philippines, but this one captured my heart. I made sure that I would not miss writing this on my Laguna tourist spot list and I had it highlighted on my resorts in Laguna Philippines list too.
Villa Escudero
The known villa Escudero is a fully functional coconut plantation and one of the most visited resorts in Laguna Philippines which was founded by a famous couple during the year 1880. It is a very popular destination for tourists who wants to experience one of the best traditional Filipino culture. At villa Escudero, you can ride a Jeepney to fully explore the vast property, then you can also visit museums and then have lunch at the very known/famous Labasin waterfalls restaurant.
Location: Maharlika highway in Laguna Tiaog.
Japanese garden
This beautiful garden was made sure to be added on my tourist spot in Laguna list because it simply deserves to be in it, this was built and constructed by the Japanese government during the year 70's for us to always remember the Japanese soldiers who died during the war. And aside from the historical significance of the said place, this garden has also been a very great place to catch views of the famous beautiful lake which I consider as one of the resorts in Laguna Philippines  for its resort like image, and of course the known Sierra Madre in the mountain range.
Location is near Caliraya lake in Caliraya Cavinti Laguna. You should ride a sta. Cruz bound bus right from Manila, then go down in the terminal of Pasawitan sta. Cruz then take a jeep with the signage "lumot". This Jeepney will take you to lake Caliraya/Japanese garden. So again, do not forget to add this on your Laguna tourist spot list.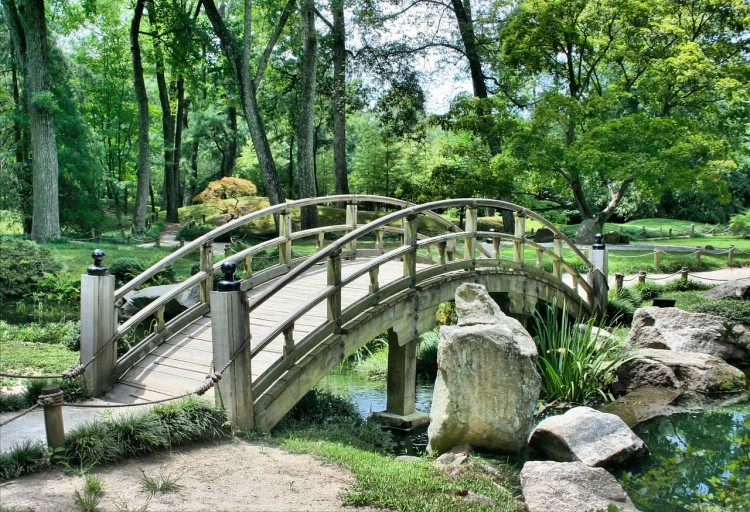 Makiling botanical gardens
Probably your mind is running back and forth of why I have added this on my Laguna tourist spot list, well, it is also highlighted on my best place in Laguna list because this known Makiling botanical garden are for those who really wants to experience the best of nature without the need of hiking and without spending too much. This gardens are paved with nice trails which you can safely follow, but if you have time, you can take the loop all the way from the entrance. Through passing by the trail, you will see those towering greens, beautiful exotic species of trees and beautiful plants. There is also a nice stream that is within the property. So please make sure that you would not forget adding this on your Laguna tourist spot list.
Location is at college of forestry and natural resources. In UP Los Banos.
There you go! We do hope that the list will be very helpful on your trip. We want nothing but simply the best for you, so our team have always wanted to make sure that you and your team/family and friends are well informed about the places you wish to travel, so we made sure that your Laguna trip or vacation will be maximized as much as possible so that is why Ilovejourneys.com gathered all the helpful information about the tourist spot in Laguna, resorts in Laguna Philippines, beautiful places in Laguna and of course the best place in Laguna. For more information that you might need in the future for your upcoming trips, you may visit our website www.ilovejourneys.com. Feeding you with helpful information is our job. Lastly let us remind you to always bring first aid kits with you for emergency purposes. Being prepared is always best. The ilovejourney.com team wishes you  and your family, team and friends the most happiest and unforgettable and safe trip!