So close and yet so far, judging from the way of life. Morocco, Arabic world in the vicinity of Europe. Today this is Muslim country, with Berber and Tuareg traces still visible today. Probably because of closeness, and good connections, it is one of much desired touristic destinations that can be visited throughout the year.
It takes about four hours of flight from Europe and you land in a new world, where already at the airport you get to know the diversity of culture and instantly you overpay the ride to town… Well, one should not stress about it too much, just be a bit more in the mood of a negotiator when the next opportunity comes. They do have a so called "free economy", so basically none of the prices are fixed and you should prepare yourself for constant bargaining while you are there.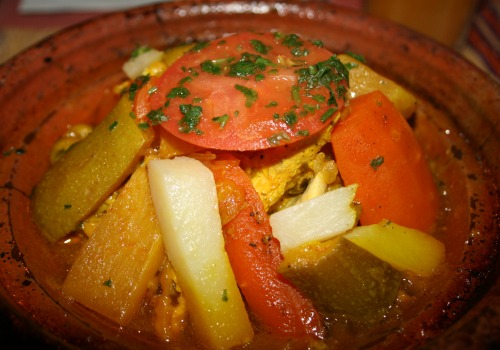 Anyway, it is a common sight to see mosque and hear muzzein calling to prayer anywhere in Morocco. We are living in the 21st century so the calling goes through huge loudspeakers and not anymore by climbing personally the steep staircase. We have been to Morocco in the time of Ramadan, which is a welcome change, and if you are a woman traveler especially welcome, since they are being very passive during this time (probably due to lack of food and water during hot days). This means that the country comes to life in the evening, when the sun goes down and it is time to feast. Meaning, it is breakfast time (at around seven in the evening…)! Yes, in the evening, just the other way around. I have to admit, that the food is very delicious throughout Morocco.
| | |
| --- | --- |
| | |
The nature there can vary from steep mountains and mountains passes, to beautiful desert and sand dunes. From ancient cities and villages with only mud houses to the Mediterranean Sea and thousands of kilometers of Atlantic coast. Gorges right under Atlas Mountains and rocky dry desert stretching to infinity. Herds of sheep and goats (also climbing goats down south), a cow here and there, and countless cats or stray cats. Other than that, there is not much if the animal world here. Of course, there are indispensable camels in the desert. Country can be very interesting and beautiful, what marks it, unfortunately, are also piles of garbage and plastic bags or bottles laying all around.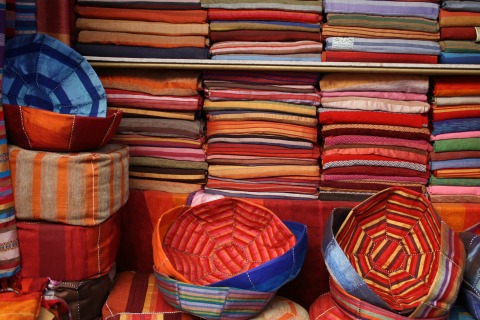 The cities have a different rhythm compared to countryside and the traffic has its own rules, but it is not too bad for driving on your own. The best thing in Moroccan ancient cities and a must see are the medinas (the ancient part of the city found in North African countries)! Medinas are like a maze of very narrow streets full of vendors and services of all kind. You start a street, get lost somewhere in the middle, or at least that is what is seems like, but eventually you come out on the other side of the city. One of the best medinas is in Marrakech, which is a great city to visit, very vibrant and very alive in the evening. Not bad also the one in Fes, which is surrounded by ancient wall and you can buy there pretty much everything. Another famous medina is in Meknes, though it didn´t quite convince me, too much Chinese ware to be interesting (these three are also the ancient imperial cities of Morocco, plus fourth, Rabat). The city was very pleasant though and very much alive in the evening.
Then there is architecture, typical Arabic, or so it seems to us outsiders. Actually, I believe, this is also a strong motive for anyone to visit it, because it looks like a fairytale. That means that the hotels often have nicely decorated lounge or tea room, riads (interior gardens), flat rooftops and are ideally situated somewhere near casbahs (ancient citadels). Very often one can see the ceramic tiles, the decorated archways and wooden balconies (typically Jewish) or other decorations. Totally unexpected in this field is village Ifraine, which is a replica of the Swiss-France skiing village. Truly houses are not Moroccan style at all, but European, with red roofs, white façades and green gardens, with neatly cut grass.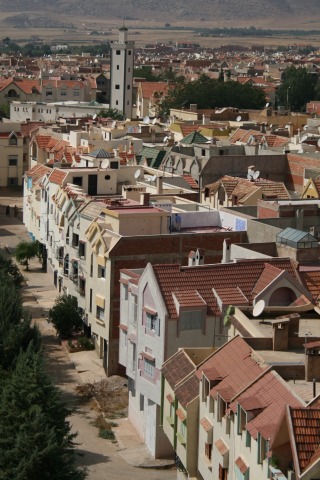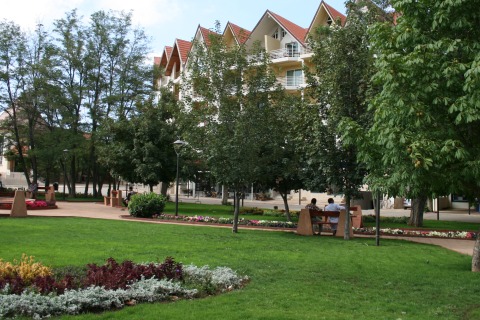 Back to Morocco, one of the best place to be (for me at least) is the ever appealing desert and its dunes, which give you a great opportunity to relax, find a peaceful spot and just enjoy the beauty of sunrise or sundown. Nights there are magical, as there is no light pollution, you easily observe numerous stars. The sky looks illuminated in the middle of the night. Plus you can sleep out in the open, should you wish to, and if the weather permits if, of course. The best way to start your journey into desert is Merzouga, where they have enough offer to find one suitable for you.
Very much relaxing is also the Todra gorge, where you can go for a trekking, rock climbing or just a walk around the gorge. Very near you can visit pristine villages, observe the work in the fields, cool yourself in the river or paint your hands, face or legs with henna (it washes off in about two-three weeks).
One of the most famous sites in Morocco, is definitely Ouarzazate Kasbah and a nearby Ait Benhaddou, village where many famous films have also been shot (e.g. Lawrence of Arabia, The mummy, Gladiator, Legionnaire, Game of Thrones etc.).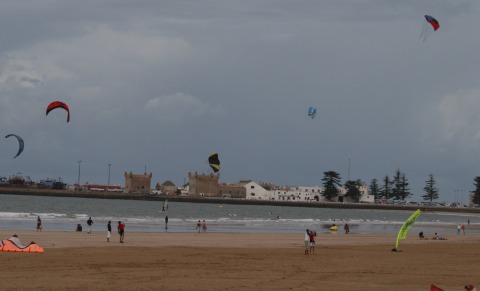 Once you finish with sightseeing, it is time to visit to sea and coast. There are beaches that stretch for as long as you can see. Because of the winds you can also observe surfers and kiters, or just try it for yourself. It is possible to just take a break in between your travels and enjoy the good food and relaxed atmosphere. Essauira is great choice for all that. It is a lovely small coast village, perfect for avoiding over crowded beaches towns.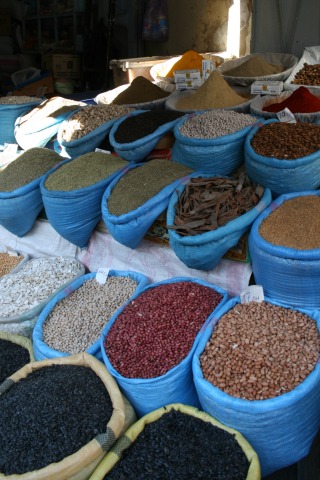 The food in Morocco is famously delicious. There are many fruits, vegetables, meats (except the pork that is) or seafood available and very sweet and sticky treats. One of most typical dishes is "tajina", it is the earthenware pot in a pyramid kind of shape and they put in it different vegetables, meat, fish, potatoes or couscous and cook it altogether. Don`t forget the olives, argan oil and argan products, famous spices, dry fruit, orange juice, tasty soups and so much more. Almost obligatory with a meal comes a tea (mint tea) or coffee.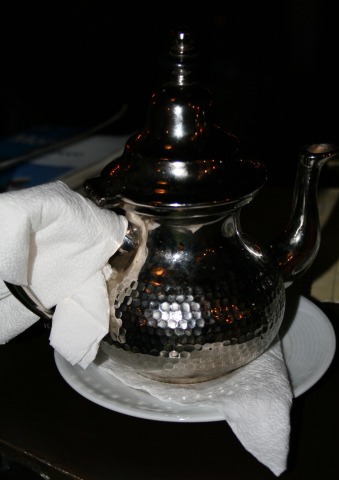 People are very friendly and hospitable, which was even more obvious during Ramadan, when they were eager to show you their way of living in this special time.
To collect all the thoughts about Morocco I can say, I would love to go there once again. The medinas with their souks are best way to get to know the country, where you can buy literally everything (from clothes, spices, meat, vegetables, fruits, cloths, shoes…). Good food and most of the year great weather, gives you also additional reason to escape this way. Their way of life, in a way, looks kind of lazy to the Western world and yet, exactly this relaxed state of mind, is what we probably envy them most…