I was in Rome in the early 2010 for three days and I had a chance to visit some amazing sights that left me speechless, some for a very good reason and some just haven't impressed me.
Before I give you my review on some specific sights, I really want to give you a few tips on when in Rome:
If you are a woman, you will probably encounter a lot of men flattering you and being invasive.
Keep your pockets safe, because of pickpockers. Another tip is to walk like a boss, literary, walk like you can kick the heck out of them and they won't dare to steal anything.
Do not be too obsessed with photographing and filming every single step you take, please realize that you are in one of the most beautiful cities in the world. Do not waste it by caring so much about technology.
Now, let's move on to the most amazing sights and some places outside of Rome that are usually included in the guided tour.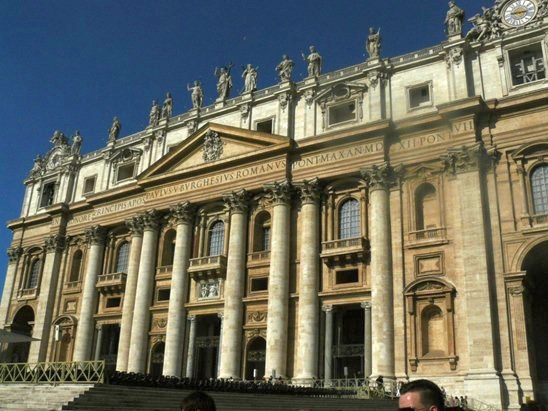 St. Peters Basilica was impressive, but kind of disappointing. I just expected the whole Vatican to be huge and on TV it definitely looks bigger than it actually is, so do not go with too high expectations to Vatican.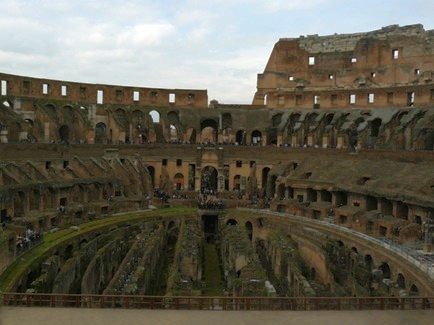 Colosseum was spectacular, wonderful and enormous. It holds such a big historic story inside that will make you stand there breathless. It's an amazing place and it takes a few days to really realize where you were.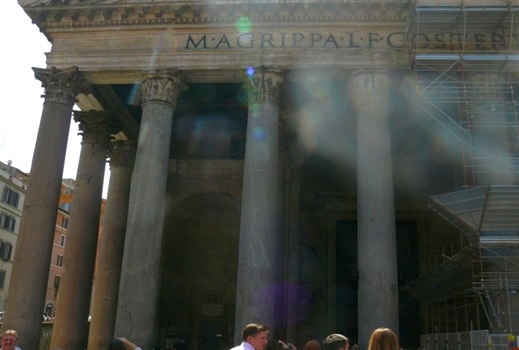 Pantheon was under construction at the time, so I couldn't really see it in all his glory, but it was nice. Outside of it you will probably see man dressed like royalty that will try to put a crown on your head (at least that happened to me and 20 other woman).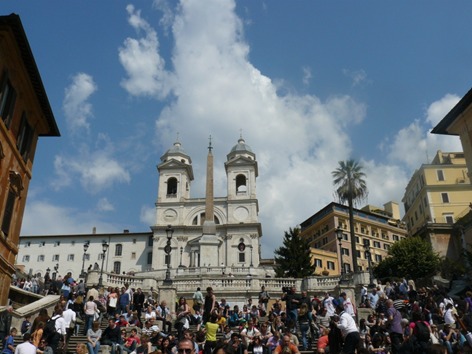 Spanish Steps were nice, but I was more impressed with the stores in the nearby street, such as Bvlgari and Gucci. Spanish Steps and Piazza di Spagna are definitely the places with the biggest crowd.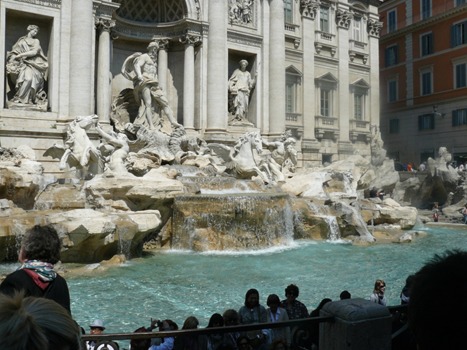 Trevi Fountain was the one that really broke my heart and disappointed me. It was beautiful and all, but it was always one of the places I wanted to visit the most and when I did, it was smaller than I pictured it in my head. Otherwise it was really beautiful and crowded.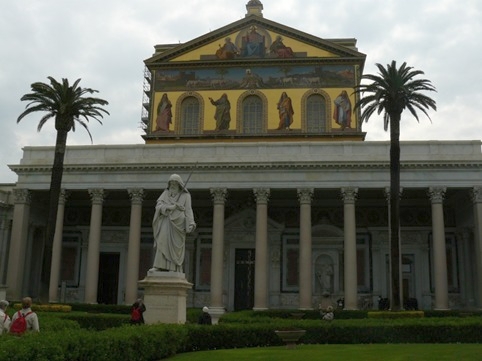 Basilica di San Paolo was incredible and I swear to God that when you step inside it, it puts you in another state of mind, it has an amazing energy and I really want to get married there.
Another two places we visited outside of Rome were Pompeii and Mount Vesuvius. Incredible places, the history behind Pompeii is truly mesmerizing and Vesuvius was nice, but Naples is a very dirty city, so it kind of takes the magic away a little bit.
Other than that, Rome is a beautiful city and very nice to walk around, just to get the feeling of the historic places and the mystery that is after all those centuries still there. Also, please, if someone sits next to you when you are just reading a city guide on a little bench in Naples, just go somewhere where the people are, because that's literary what happened to me. Maybe they are just being nice, but I want to leave the country with all my money left.
I give Rome 5/5 points for being just as amazing as I expected to be and while some things are smaller than we see on TV, you will not be disappointed when you leave.