If you like music and traveling, this is a really good occasion to go to Hungary this summer !
Since 1993, and as every year, the Sziget festival regroups 400.000 people in Budapest on the island of Obuda, in the month of August. This fitted island is also called the island of freedom and you can say that again : one week of festival with a great musical diversity and hundreds of artists. And I know whereof I speak, because I was there this summer 2014 with a friend… it was the best festival that I have ever done.
First of all : How to get there? Tickets for whole week, several days, or for a day are available at affordable prices. Ticket may also include the location for camping and the bus ride, which is the best formula, and also the cheapest one. Buses are serviced from all over Europe. The journey can be very long, but the atmosphere created with all other people is the whole point of the festival. And the Sziget's password is : ENJOY.
Once there, you must to find a suitable place to camp… It can be a real battlefield, the tents are bonded to each other, but it's also a way of discover many different neighbours from all around the world, and share some evenings with new friends.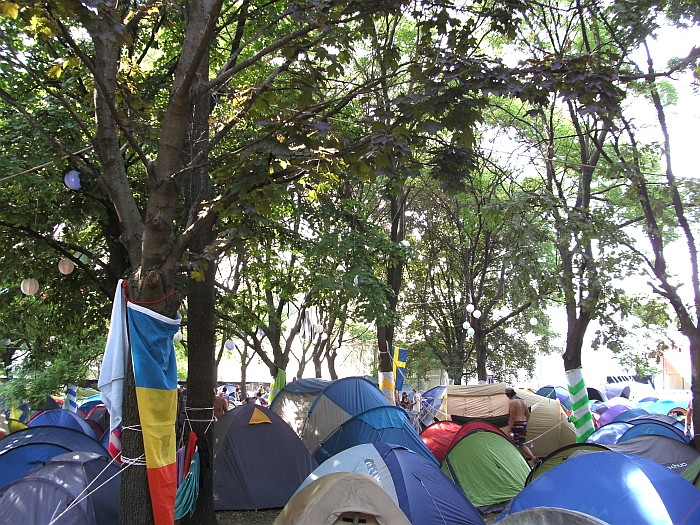 Sziget never stops and never sleeps ! Every day and every night there is music, non-stop. The main stage, which is at the center of the island and the bigger one, can accommodate up to 5.000 people. This was the stage for the most famous artists, such as Macklemore, Skrillex, Bastille, OutKast, Imagine Dragons, Placebo, or Prodigy, this summer 2014.
All around the main stage, there are other little stages, which have each their particularity. One is more electro, another for chill music, one with reggae, and another one for dub step… Sziget lives at the night. There is food specialties and bars from all countries, a good opportunity to try new flavors !
Indeed, Sziget isn't just a music festival. The island is filled with activities and architectures. There is a beach on the Danube, a sports complex, many shops for clothes, or homemade things, and also massage parlors, and full of other stands. All the island is decorated with balloons, garlands, and lights at the night.
Several different architectures were built especially for the event, with spaces dedicated to relaxation.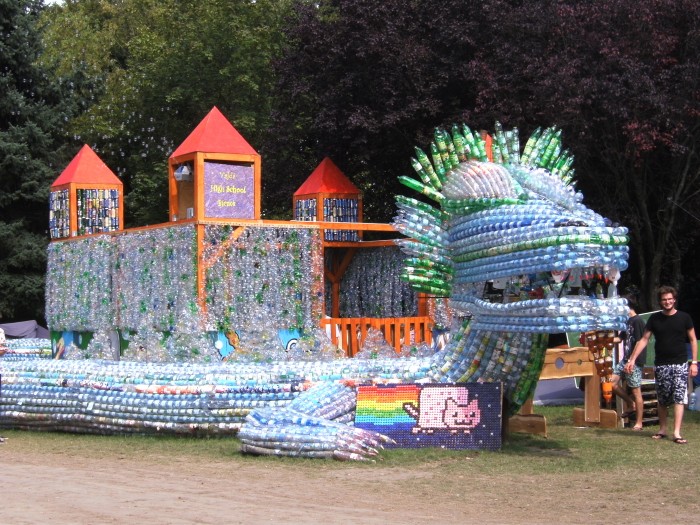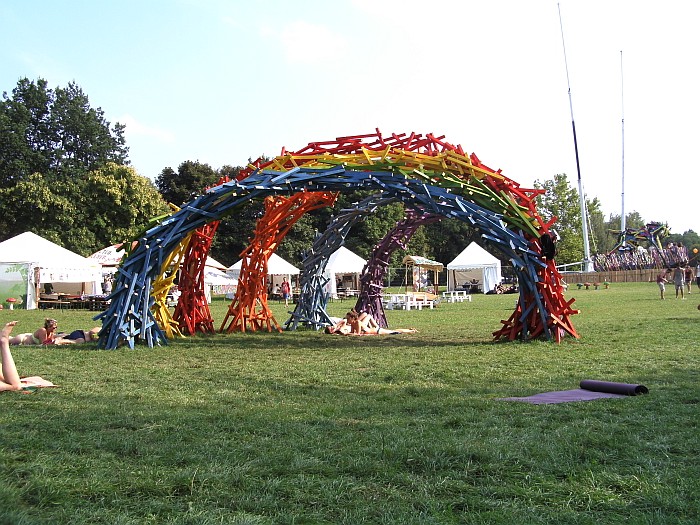 So, this big festival is very pleasing to the ears, and also to the eyes !!
It's impossible in being there, to not go visit Budapest, the capital of Hungary, which is only a few steps from the island, and very easy to reach by metro and tram.
The terms are unavoidable, and are a specialty from this beautiful city, including cold and hot baths, but also saunas and hammams.
The Heroes' Square is a very famous place in Budapest, surrounded by other very important buildings, as the Museum of Fine Arts. And don't forget to go for a ride to the Szimpla Kert the most famous bar of Budapest !