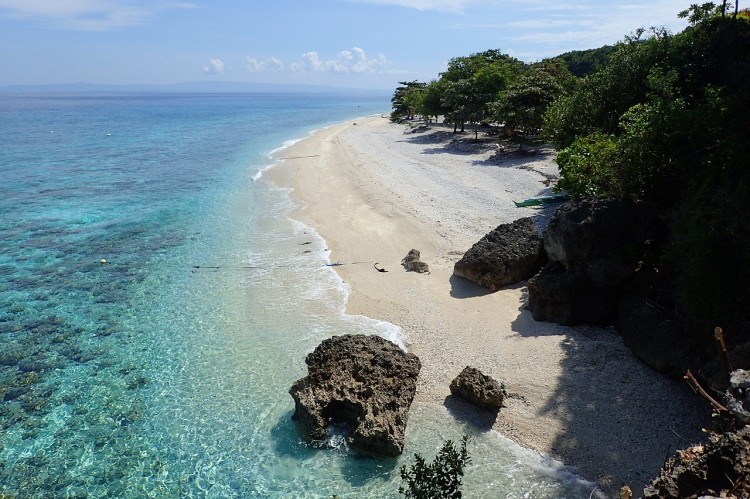 Alright, so I have been roaming around in the busy streets of Cebu city on my very first visit there, wondering about things to do in Cebu, until I heard foreigners passing by talking about the places they have been through and their "things to do in Cebu" plans when they visited Cebu city.
I heard about the places like Magellan's cross, Taoist temple, Sirao flower garden, 10000 Roses of Cebu city, Osmeña peak, Kawasan falls and a lot more. Upon hearing those places, I wondered what are the possible things to do in Cebu city with those places mentioned. While I head back to the hotel, I keep on memorizing those places so I could write them down, then when I reached my room, I took my bag to get my pen and paper so I could list them down on my things to do in Cebu Philippines list.
I was really curious about Osmeña peak so I wrote it first on my things to do in Cebu Philippines list, then I asked some of my friends if they have visited this place, and  luckily they were able to give me huge details about the place and all about the things I can possibly do if I go there. So now, let me give you a glimpse of all the things to do in Cebu Philippines so that you will be able to know where to go and what to do once you visit Cebu city. We did not only gathered beautiful places to visit in Cebu City,  but we also made sure that you will have an idea about all the possible Things to do in Cebu. The list below is over flowing with our two-week-travel-tips that will surely make your Cebu city getaway truly a magical one.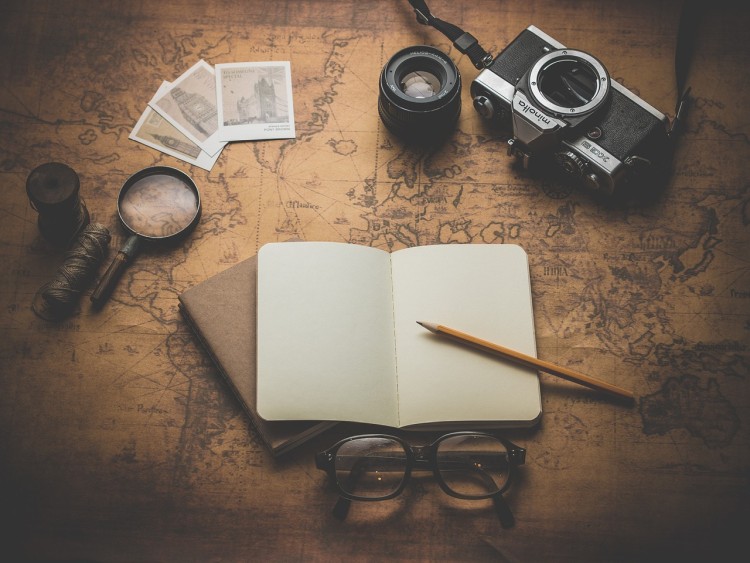 Your Ultimate Bucket list for:
Things to do in Cebu Philippines   
⭐ OSMEÑA PEAK ~ We have written this 1st in our Things to do in Cebu list since most of the travelers are mountain hikers and nature lovers. OSMEÑA PEAK is the highest mountain in Cebu city, It is a cluster of fresh green jagged hills, that looks like a beautifuly deformed twin of the lovely "Chocolate hills" of Bohol. This Paradise like mountain is located right at the shorelines of Badian. You must not forget to include this on your things to do in Cebu Philippines list for you to witness the amazing beauty of cozy wooden houses, Paradise like garden with vines crawling in the trees and gardens that makes this place truly enchanted. 
Of  course when going on a mountain hiking, you would not want to bring so much on your backpack, Always see to it that your things to do in Cebu Philippines list is well equipped, It is always best to Go lite so that it will be easier for you to reach the top of the mountain. So let me suggest a place where you can have your meal with your family and friends, In Mantalongon Market, you will be able to enjoy a mouth watering food for only Php 40.00, you can also buy a bottle of water for only Php 15.00. Spending Php 55.00 for this kind of outdoor adventure is truly a great deal. Other stuff you might want to consider adding on your things to do in cebu (Osmena peak) list while you are in the spot are the following:
Take thousands of random pictures all around the place.
Make the most of your time, feel the fresh cold breeze. 
Buy souviners at the Osmena peak Tourism Center. You can find shirts, ref magnets, key chains, and mugs for sale at an affordable price. 
Have an unforgettable camping with your buddies.Add this on your things to do in Cebu Philippines for I am pretty sure you would love to see the hidden of Osmena peak at night. Making a bonfire will perfectly add color on your Osmena peak camping. Having this kind of outdoor activity needs preparation to ensure that you are well backed up on your journey.
⭐ KAWASAN FALLS ~ I decided to add this on my things to do in Cebu Philippines list because it is just next to Osmeña peak, you can jump right away to kawasan falls after hiking at osmeña peak, It is 130 kilometers southwest of Cebu City and almost three hours if you ride a bus, the Kawasan Falls is located inside the beautiful mountains of Barangay Matutinao, Badian. A lot of couples, families, and group of friends made sure that they have this in their things to do in Cebu list. At the falls you you'll experience a soul shaking feeling because of its natural cold wind, and probably your knees will be shaking if you started to dip your feet on the water.
Oh, by the way, no need to bring ice cubes with you, you can actualy just dip a bottle of water or soda into the water, leave it for 5-10mins, and when you get it, it is already cold. So by adding kawasan falls on your things to do in cebu Philippines, you will be able to experience the love of nature by diving on the forehead of the falls into the heart of ice frozen water. You can also try riding the floating bamboo if you wanted to, then take pictures. You surely want to keep these memories forever. 🙂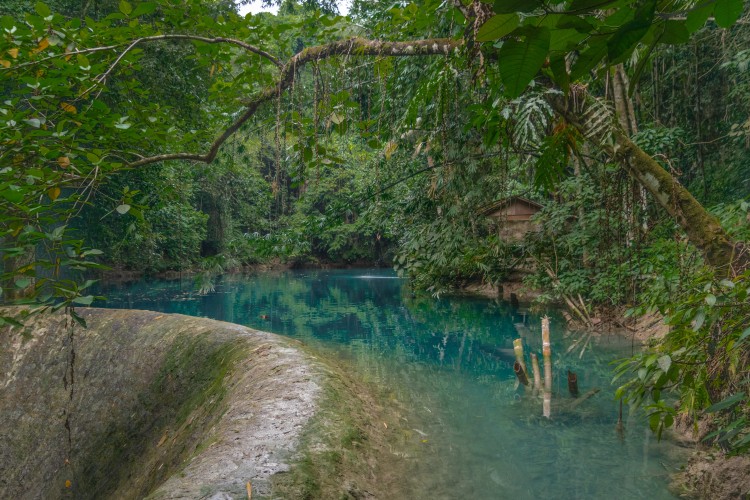 ⭐ TOPS CEBU ~ Ever since I started traveling to Cebu, I have always wondered where was that flagstone-wall with a hypnotic concentric circular portals, until i found out where it was, those walls are in Cebu city. I was really captivated  when i entered the deep curved structure from the parking area. I have absolutely no idea that this is where these circles were! I almost felt the ticklish feeling when I went through the entrance and saw the circular motion kind of corridor. i considered this place as one of thw mostbeautiful places in Cebu city, and so that is why i am suggesting that you should not forget writing this on your things to do in Cebu List  I knew the name, Tops Lookout Cebu city or simply Tops Cebu, but I always seem to miss it whenever I land at the Queen City of the South.
I've been to Cebu and Mactan's tourist spots, even going so far as Camotes Island and the Olango Island Wildlife sanctuary, but tops seems to be the corridor to me,The archeticture ia ingenious. A half circular shape of a building which was divided in equal parts by a flagstone finished wall, and each one was carefully panctured with a circular opening. An amazing circles bending onwards, the effect was hypnotic. For those social media peeps, This place is absolutely perfect for your Instagram feed. Lol. So i made sure that i would not miss writing this down on my things to do in Cebu Philippines list, whenever i visit the city.
⭐ BANTAYAN ISLANDS, CEBU ~ You should not miss taking down notes for your things to do in Cebu Philippines list about Bantayan islands, The first thing that entered my head was "So, this is paradise" When the boat docked the mini port, I sensed it automatically that It was in the fresh air and those gentle waves. Each time my toes dipped in its wide, wide bed of amazing white sand, was a moment of therapy. By noon I was lying under the shade by the shore, reading a book or  magazine and enjoying a pint of beer. Sun shining so well, Water shimmering. Wind dancing and was touching my skin, And I was in the middle of it all, just taking it all in.
Having this one on my things to do in cebu list was actually one of best.  Oh how I wish there is a way to stay here forever. They must have felt it too — the filmmakers behind Camp Sawi, they must have. When they have stepped their foot on the island while searching for shooting locations for their fictional retreat brokenhearted, they must have felt it too. You want to get healed? Add this on your things to do in Cebu list, Bantayan Island is therapeutic. It is where you go to heal. Bantayan Island's biggest asset is its lovely-white-boracay-like sand! It is really white that it can actually have Boracay a run for its tourist income. It is totally fine but not too fine to dive in the crystal clear water, which, by the way, is also very shallow. Perfect for kids and non-swimmers (like me).Without any question, you should really add this one on your things to do in Cebu Philippines list.
⭐ SKY WATERPARK ~ Please do not Forget to highlight the Cebu island's next big attraction on your things to do in Cebu Philippines list, And If you can imagine beautifully made it indoor  pools, a very captivating Waterhouse with surprising slides, rare climbing nets, and giant tipping bucket, jacuzzi, and a swim-up bar built way above the ground, then you have an idea what Cebu's next shocking big attraction SkyWaterpark Cebu will be like.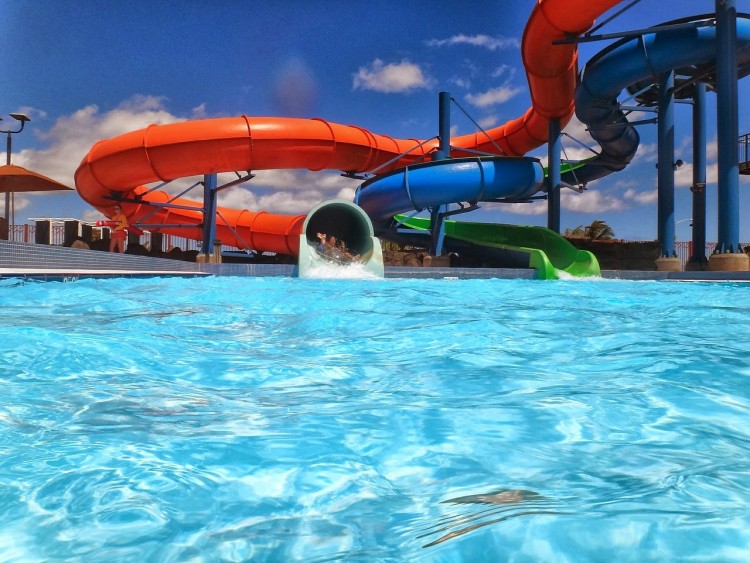 Why add this to your things to do in Cebu list? Because This is the newest leisure destination that have occupied the 4,200 square meters of the rooftop space of JCentre Mall in Mandaue City. Next is the things to do in cebu list, it will help you have an idea of what are the possible things you should write on your things to do in Cebu list.
Waterpark attractions will include the following:
Children's Play Area with swimming pool, seesaw, and curtain.
12-meter high waterhouse with water slides, climbing nets, giant tipping bucket, and decorative elements that will boost your things to do in the Philippines.
a main pool that features a free-form island pool, infinity pool with jacuzzi, swim-up pool bar
expansive decks, sunbeds, and cabanas that will surely make your things to do in Cebu philippines a must-post-it-on-instagram.
Do not forget that there is also a dining and entertainment area at the waterpark in the sky, from huge variety of burgers, pizza, chicken wings, sandwiches, fries, and wraps during the day to exotic island-inspired menu options for the evening. So again, i hope you would not forget to add this on your things to do in Cebu Philippines list.
I have always made sure that my things to do list in Cebu Philippines list is full of wonderful things to do so that i will always have i real good time whenever i visit cebu city.
Your things to do in Cebu must be an awesome one so always check www.ilovejourneys.com for more informations whenever you are planning to hit the city. One more tip about making your things to do in Cebu Philippines list, is that you have to make sure that you know the emergency hotlines for emergency purposes.
Www.ilovejourneys.com tried their best in gathering all well planned things to do in Cebu Philippines for your next unforgettable trip. We want you to experience a life changing vacation you haven't experienced before so always double check your Things to do in Cebu list before packing your things up.
Now that your things to do in Cebu Philippines is already good, then its about time to book your tickets. Have a safe trip!