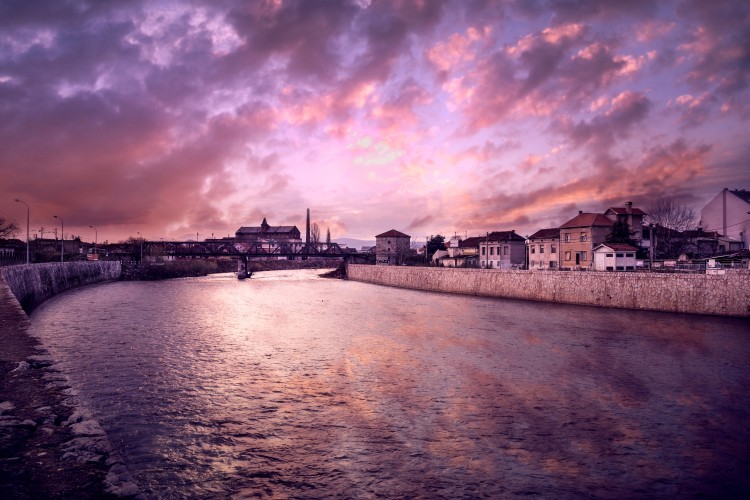 Serbia is a country that is becoming more and more interesting for foreign visitors. There is great historical, cultural and natural wealth that should be seen and explored. Tourists from around the world have started recognizing it's touristic worth. There are so many places to go to but one that shouldn't be missed to visit is Nis city. If you are a tourist who wish to visit a place that has so many things to offer in historical, cultural, natural and gastronomical point of view, Nis city is the right choice for you. There are so many things to do in Nis Serbia and so many things to see. The important fact that can help you make an easy decision regarding the visit of Nis city is the fact that is cheaper than other big cities.
Nis city is third largest city in Serbia. It is located in the southeast of Serbia as the largest city in this area, and it stands for a crossroad of Western Europe, Eastern countries and more South to Greece. It is an ancient city from the time before Romans. Back than it was called Gate of East and West. Nis city evolved into a very big and important city during Roman Empire, a birth place of one of the greatest Roman emperors, Constantine the Great. Now days, it has grown into a city of culture and history, with its own University and most important, the warm and welcoming mentality.
Being a tourist in Nis city, even if you are here for the first time is very easy. First of all, there is a good transport organization. Nis has its own airport with low cost air companies and airlines connected to all major European cities. If you prefer traveling by bus, there are direct lines to many Serbian cities as well as to the capital. Nis city is also very close to Bulgarian border and Sofia, the capital of Bulgaria. The city is well organized so there is a small possibility to get lost. If you do nonetheless, there is always some wifi spot where you can log on and check Google maps. The other option is good old custom of asking the locals for help. You will always get it.
The first thing of the things to do in Nis Serbia, when you arrive, is to find a place to stay. There are various options for everyone's taste – hotels, hostels, motels, apartments to rent per day… Among younger population of travelers, very popular are Airbnb and Couchsurfing. City's center takes big surface area so the choice is big. Once you settle in, you can start checking your things to do in Nis Serbia list.
When it comes to things to do in Nis Serbia, the variety is big. Depending on the time you spend in Nis city and the time of the year, we could say there is always something for everybody's taste. But, there are also things to do in Nis Serbia that every tourist should see or explore. We are suggesting a list as a recommendation from locals.
1.) The Fortress
City's Fortress is, as locals like to say, a trademark of Nis city. It was build on remains of ancient and medieval fortress in 18th century by a Ottoman emperor while Nis was still under the siege of Ottoman Empire. It is in the very center of Nis city, by the river Nisava. Today it is of great historical and cultural value. It has big surface area, with lots of monuments and huge green park. There is a gallery of art and a summer stage for various music, movie and theater events. There are also nice coffees shops and places for nigh out, with live music. It is beautiful in summer for spending time during the day or night, weather it is for taking a walk, have a picnic in the big park inside with your family or go to night out. During the summer, there are various music and movie events and festivals.
2.) Skull tower
This is a monument of great importance for Nis city as well and world's unique. Visiting it should be one of the top things to do in Nis Serbia. It is a tower made of skulls of fallen Serbian warriors during the Serbian – Turkish  battle in Cegar hill, outside Nis. The tower was build in 1809 by Turks, instructed by Hurshid pasha who was the ottoman commander of the city at that time, as a reminder of what will happen to Serbian  people if they rebel once again. This monument is very well taken care of and preserved as much as it was possible. The tower is not full , a lot of skull were taken out after the city was freed from Turkish chains in order to be buried with other remains. There is also a skull of greatest Cegar Serbian warrior who raised this rebel against Ottoman command, Stevan Sindjelic. The skull tower may seem a little scary but it one of the major characteristics of the city and everyone who visits Nis Serbia, should visit it. It is open for visitors from Tuesday till Sunday and the ticket price is very cheap (about 2 euros) so anyone can afford it.
3.) Cegar hill
If you are visiting Nis during summer, aside seeing Skull tower, the other place of great historical value is Cegar hill, outside Nis city. Visiting this place is also top on things to do in Nis Serbia list. On this hill, there is a monument, build in glory of fallen Serbian warriors, under the leadership of duke Stevan Sindjelic. He raised the rebel against Turkish command, trying to free the city. The battle lasted for a day and it was lost but due to outnumbered Serbian warriors. Stevan Sindjelic, having realized the outcome, decided to sacrifice himself and by blowing up the gunpowder magazine and killed so many Turkish warriors. Cegar hill is very popular picnic area, during summer and especially for holiday of May the first. From the top of the hill, where the monument is, is a beautiful view of Nis. There you can take a walk or go for a hiking in this wonderful nature, have a picnic or simply visit a nice restaurant, further ahead with excellent homemade food.
4.) Archeological site Mediana
This is the most important historical place of Nis from Roman times, from period when Constantine the Great was the emperor of Western Roman Empire. Mediana was its birth place where he made his own hacienda with all the necessary details and buildings. Constantine's mother, empress Jelena was also staying here with him during his glorious ruling. This archeological site is about 5km away from Nis but easy t be found. There is a direct bus from city center to Mediana. This site is one of the most significant archeological parks in Serbia today. If you are thinking how to fill in the list of things to do in Nis Serbia, visiting Mediana should be a priority. It is a site on 4000 hectares. 
where are the remains of the villa with peristyle, two early Christian churches, military barricades and other buildings. On more than 1000 hectares, you can find beautiful floor mosaics, rare in other parts of Serbia. A ticket costs less than 2 euros.
5.) Archeological Hall of National Museum
For all history lovers and travelers who like to learn about place they visit, seeing Archeological Hall of National Museum is one more thing on the list of things to do in Nis Serbia. The Museum is located in city's center and the ticket is more than symbolic. Museum is as well as other galleries, participate every year in one of the biggest cultural events in Serbia called Night of Museums when it is open whole night. There  you can see many different exhibits, which depends on the program. 
7.) Quay of Nis
During the summer, quay of Nis city is always full with people. It is nicely arranged with large park and long promenade by the river Nisava. It has large amphitheater, with benches for sitting and enjoying the view of the river and the Fortress on the other side. It is very nice for afternoon's walking with friends or family. Amphitheater is used for various music events or theater shows in open and they are always free. If you are visiting Nis city during summer and have no particular idea about it, one of the things to do in Nis Serbia should be visiting quay of Nis.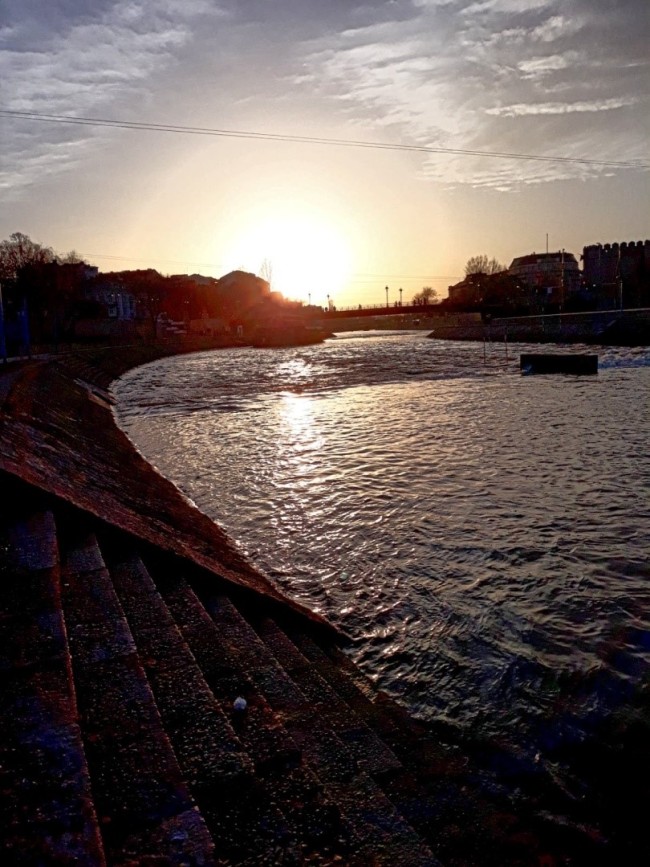 8.) Tinkers alley
Tinkers alley is located in a very center of Nis city. It is the only alley that kept its rustic look. This alley got its name because of the coppersmiths and metal workers of other kinds who used to have their own working shops in this alley. Now days, this alley is full of nice cafes, coffee shops, fine restaurants and pastry shops where you can try amazing cakes. It is very popular among locals as well as among travelers. If you have nothing else on your mind, one of the things to do in Nis Serbia should be visiting this alley. Weather you wish to have some good food or simply have an afternoon coffee, tinkers alley is the right choice. It is also an interesting place for a night out drinks or listening a good DJ.
9.) Nisville
If you a traveler visiting Nis during August, one of the things to do in Nis, Serbia is seeing the greatest jazz festival called Nisville. The festival was found 25 years ago and every year, it is growing bigger. For the last few years, there you can hear not only jazz but blues as well. This festival has gained great popularity and reached high position among European music festivals as one of the best jazz festival in whole Europe. Nisville takes place in the Fortress, always in second half of August. The tickets can be bought for very reasonable price but there are also open fre stages where you can listen the bands for free. This year, Nisville had about 1000 performers, musicians from all over the world, music workshops, jazz theaters, jazz for kids and many other events. It lasts for ten days but the biggest names usually perform the last four days. Nis is always wonderful during this period. So many foreigners come especially for Nisville. In those days, Nis becomes the city of music, of jazz and blues and love. Even if you are visiting Nis for other reasons or just passing by, this is the top of the things to do in Nis, Serbia.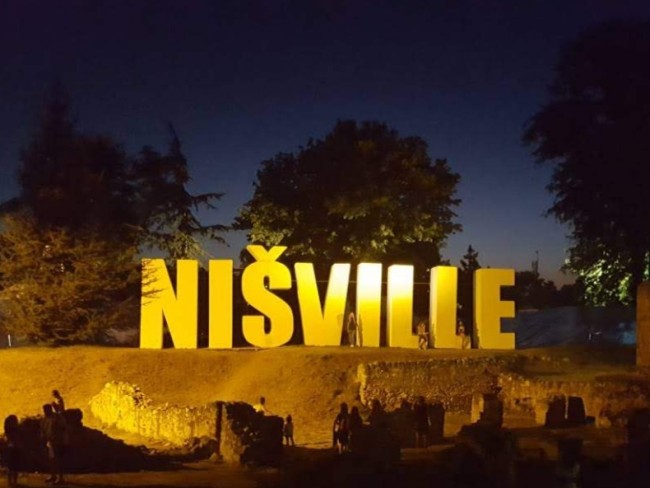 10.) Exploring the culture of the city
No matter the time of the year, there are always a lot of things to do in Nis, Serbia. Exploring the city culture should be one of them. There is no better way to get to know the culture but trying domestic food. Nis city is well known by it's great southern Serbian cuisine, especially BBQ. When it comes to the list of things to do in Nis, Serbia, trying the food is a must. The choice is big, from home made dishes, barbeque to pastries. Foreigners from different parts of the world have only positive opinion about the food. There are places that work all night so you can never get hungry. Walking the pedestrian street that goes through the center of the city all the way to the Fortress you can find all kinds of shops and shopping malls, Vintage shop and cinemas. The city has also rich night life. There are many places where you can find something for everyone's taste. You can always find places with live rock or folk music but also places with DJ music. If you are fan of going out, you can find night clubs with live music or so called beer houses where you can have good beer and hang out.