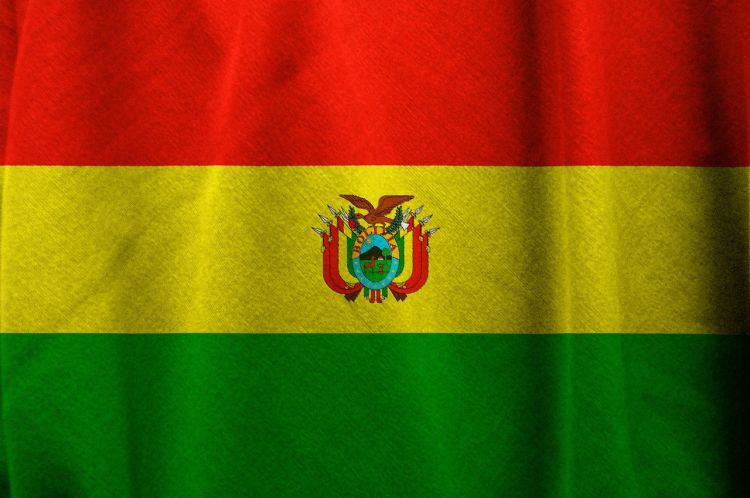 If you want to travel abroad but you can't decide which weather; nature and beautiful landscapes or city monuments and museums, Bolivia might be just the destination for you.
This country is located in what would be the heart of South America, if South America was a living being and although is considered by many as a small country, it has the sixth longest surface in Latin America and it's also one of the countries with the biggest biodiversity in the world.
But what to do in Bolivia do you ask? Well there's a lot to do because scattered in its 9 territories called departments you can find mountains, valleys, forest and jungle.
LA PAZ
The Department of La Paz has it all, every weather and activities you might want to do. If you are interested in urbanism and museums, La Paz city is for you.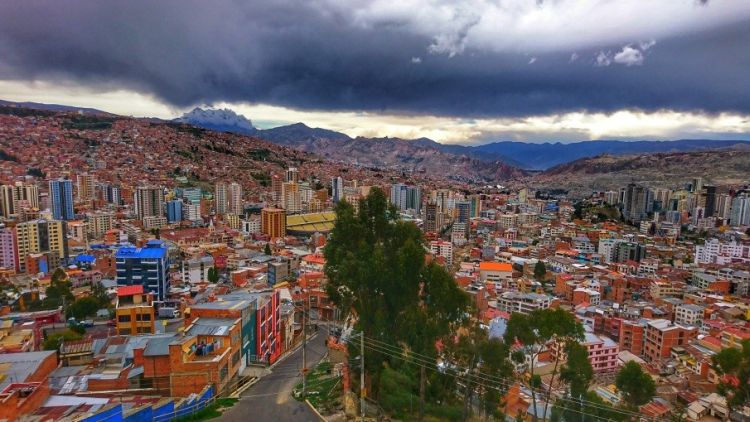 Located at 3640 meters above sea level the called "City of the Sky" is one of the seven wonder cities of the world, with a singular typography surrounded by mountain like the majestic Illimani it's easy to understand why this is a must in many travelers what to do in Bolivia list.
You can walk through the streets of La Paz or take a cable car ride to get to a cholita wrestling match while getting some panoramic views of the city and after getting to know downtown La Paz you can visit Moon Valley, yes you read right, in the area of Mallasa there's a place with otherworldly clay and sand stones that mirror the moon craters I bet you can't wait to put it in your what to do in Bolivia plans.
Huayna Potosí
Now, if you are more of the adventurous type I'm pretty sure you would like to know that after a 2 hours trip from La Paz City, you can climb the Huayna Potosí Mountain. It takes two days, the first day you will travel to Zongo and start trekking up until you reach camp at the glacier area then have diner and sleep, the next day after a nice hot drink, you will start the trekking again for around 6 hours until you reach the top of the Mountain at 6088 meters above sea level.
Needless to say this one is not for the faint of heart, but if you are up to the challenge this one should definitely in that what to do in Bolivia list of yours.
Death Road and Senda Verde Wildlife Sanctuary
If you are a daredevil you can also take a bike ride through death road in Los Yungas and get to see the jungle beautiful landscapes.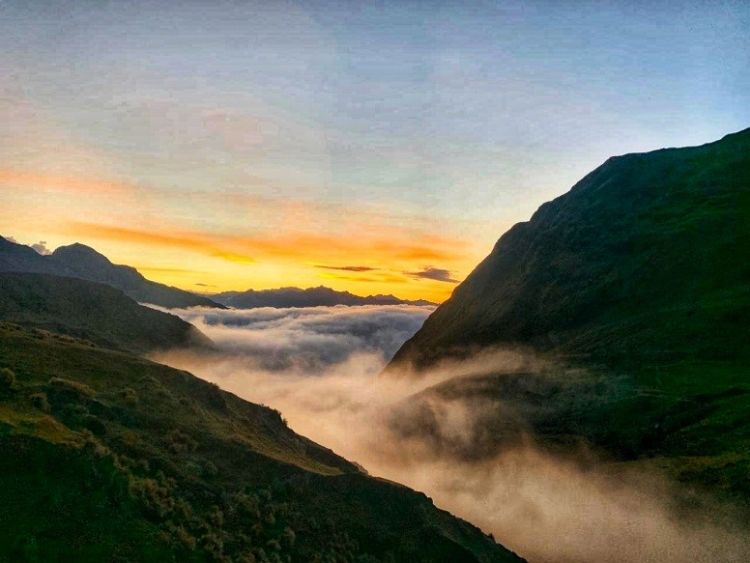 Just take in mind that you have to be extra careful because the road is looped and thin.
If you are into nature and want to help animals you can go to Senda Verde Wildlife Sanctuary, this is an absolutely beautiful place where rescued wild animals live happy and loved.
You can take one of the tours offered and get to meet the over 650 animals of 54 different species that live there, you can also take a dip in the pool or go for a hike into the nature and the best part is that you can stay there! In cozy eco-lodges, eco- huts, tree houses and cabins. Go ahead put it that what to do in Bolivia list of yours, I know you want to.
SUCRE
Actually Sucre is Bolivia's capital and not La Paz like you might be let to believe, Sucre is also called "The white city" because most of the houses are of colonial architecture and painted white. This charming, beautiful and warm city is one of the oldest in Bolivia and UNESCO has recognized it as a Cultural Heritage of Humanity, that alone should earn it a spot in any what to do in Bolivia List.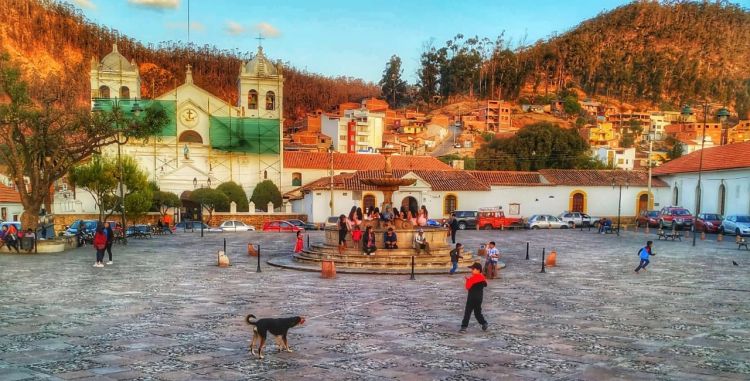 The Castle of La Glorieta
Something that is a very touristic attraction in Europa is visiting castles but they are not really present in Latin America but Sucre has one, the Glorieta Castle. The pink castle didn't belong to any kings or queens but rather a mining entrepreneur and his wife whose charitable work made the Pope León VIII bestowed the title of Prince and Princess upon them.
The fascinating architecture mixes Chinese, Russian, Byzantine and Gothic styles. It has 3 towers, the Chinese Pagoda style Princess tower, the Russian architecture Prince tower and the Gothic chapel tower. The ticket to get in the castle is around 2,50 US dollars, pretty cheap right? It wouldn't hurt to put it in the list what to do in Bolivia.
Cretaceous Park
One of the best touristic attractions is the Cretaceous Park; Sucre is one of the places with the best preserved and largest collection of dinosaur footprints in the world. The park is called Cal Orcko and there you can watch the tracks of Ankylosaurus, Carnotaurus, Tyrannosaurus Rex and Theropoda; in addition to the footprints you can watch the over twenty real size dinosaur sculptures there is also a museum, restaurant and gift shop. So if you share interests with Ross Geller you should definitely put Sucre in your what to do in Bolivia list.
SANTA CRUZ
One of the most important cities of Bolivia, Santa Cruz de la Sierra is hot, filled with palm trees and has a lot of shopping malls which led some to compare it with Miami that is why is usually a popular destination in the what to do in Bolivia plans.
The city has nice touristic attractions like the Cathedral situated in the Metropolitan Square, surrounded by colonial buildings and museums.
Güembé Biocenter
Santa Cruz is nice, but the real beauty is found outside the city in the natural parks that surround the city and one of those beautiful places is Güembé Biocenter.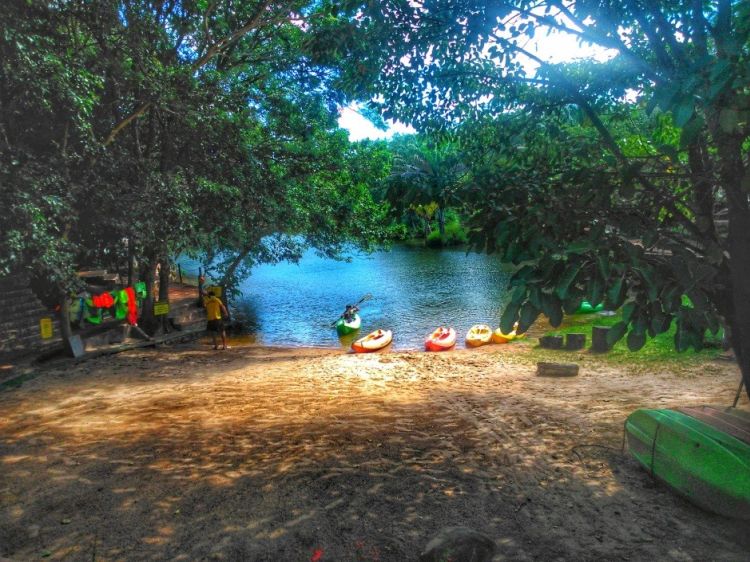 This little piece of paradise it's 20 minutes away from the city and like Senda Verde in La Paz, it is an animal shelter and the home of different types of birds like parrots, macaws, peacocks and toucans that fly and walk free next to you, some even like to be pet. It's also the home of tortoises, monkeys, bees and butterflies; every species has its very own area that is perfect for them.
After you had your heart melted with the adorable animals you can take a swim in one, or perhaps all, of the 13 pools Güembé has to offer or maybe you would like to kayak in one of the lagoons. This Biocenter is worth going to Santa Cruz for and if you ask me, you should really give it a top spot in your what to do in Bolivia list.
ORURO
Oruro is 3 hours away from La Paz, in summer is hotter than La Paz and in winter a lot colder. It's considered the folklore capital of Bolivia, mainly because it has one of the most amazing carnivals in the world, that's why when you ask Bolivians any suggestions on what to do in Bolivia their first answer is Carnaval de Oruro!
Socavon
The dancers that take part in the carnival dance out of fate to the Socavon Virgin Mary so they dance to the Socavon Church and go inside on their knees to express their submission. The Socavon Church is absolutely beautiful and gives a run for European churches money.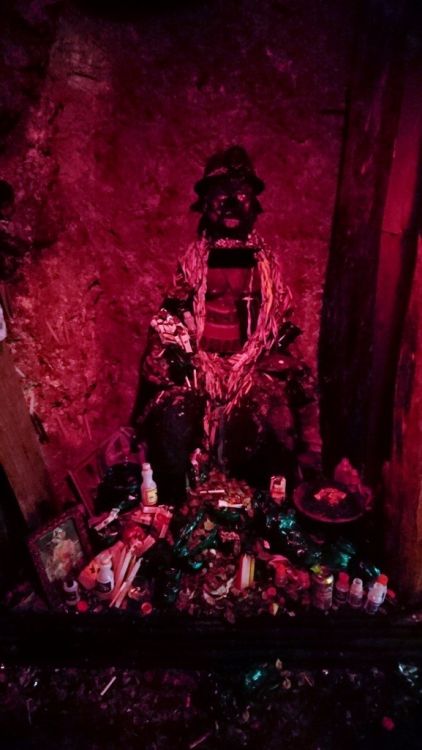 Inside the church is a mine now converted into a museum, you can go inside and see how a miner's life was in the XIX century, at the end of the road open to tourist is an sculpture of "el Tío" the guardian of the mines, some think he is the devil because miners have to go deep inside the earth but is actually the spirit of the mountain that looks after the miners so they give him cigarettes and alcohol as a tribute. If you get the chance Oruro should be a stop in your, what to do in Bolivia list. Come on is only 3 hours from La Paz.
COCHABAMBA
Bolivians also have a list of what to do in Bolivia and what they do in Cochabamba is eat. This city is very well known by its big portions of food at a small price, the most representative dishes are Silpancho, Chicharrón and Pique Macho all very delicious
Toro Toro
Toro Toro National Park is actually located in Potosi but because of the proximity you get access to it from Cochabamba. Here you can find dinosaur footprints and rock paintings and explore a couple of caves, is another Ross Geller dream!
This National Park just got the Biosphere International Certification that means that is a bio-sustainable touristic attraction. When Bolivians ask themselves what to do in Bolivia, Toro Toro is always on their minds and it should be in yours too.
POTOSÍ
Once the wealthiest city in the world; Potosí was named a Cultural Heritage of Humanity by UNESCO in the 80's, being the first with this type of recognition in Bolivia. Already in the 80's it was a must in what to do in Bolivia lists in the world.
This majestic city keeps a colonial vibe; walking through the boulevard you can appreciate the beauty of this town.
Coin House
The Coin House o Casa de la Moneda might be the best touristic attraction in the city of Potosi, made of stone and wood it was built around 1758. It was here where the silver extracted from Potosi's Cerro Rico was converted into coins for Europe.
When you get in, a guide will take you to all the patios and fountains and to the rooms where paintings and sculptures are exposed, you will learn a lot about the History of Potosí, Bolivia and Europe.
This place has something more than beautiful art and history; it has… ghosts at least allegedly. Indigenous and African men were brought to Potosí to work in the Coin House; the work has so strenuous that they would often die in a few months, it's believed their souls stayed in the basement of the House. If you are into horror and the occult you might want to write the Coin House in your list of what to do in Bolivia.
Uyuni Salt Lake and Laguna Colorada
Uyuni Salt Lake is probably the number one spot in every what to do in Bolivia list and with good reason, it's the biggest salt desert in the world which makes it a huge mirror of the sky that makes you feel you are stepping into heaven.
You can take the most stunning pictures there either playing with perspective or with your reflection. You can also wait till the night comes and see the stars and the Milky Way reflected on the floor.
If you choose to go to Chile after your visit to Uyuni you will find a gorgeous pink reddish lagoon, it has that color for the algae in the deep end of the waters and is home to Andean flamingos, it is truly a postal for your eyes and I really believe is worth a place in your what to do in Bolivia plans.
TARIJA
This warm beautiful and sadly often overlooked little city that almost never get ranked in the what to do in Bolivia lists, is home to award winning vineyards and some of the best goat cheeses you can taste.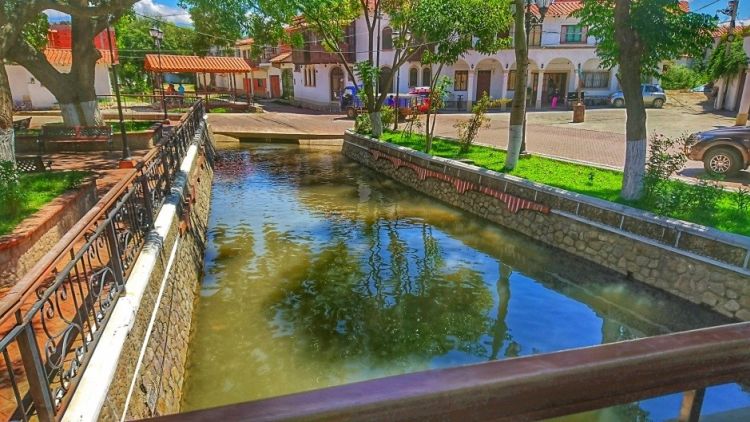 The Route of Wine tour will take you to the most important vineyards in Tarija were you will get to see how the wine is produced and taste the best ones with a bit of cheese and jam, you will also taste one of Bolivia's very own drinks called Singani, this alcoholic drink is so good that Hollywood Director Steven Soderberg asked the U.S. government to recognize Singani in it's own category of drinks.
If Soderberg has Tarija in his what to do in Bolivia list, you should too.