A few months ago I was lying in my student bed in Brussels. It was 4 a.m., right after one out of many small goodbye parties we threw every once in a while in our student residence. My Erasmus experience was about to end. I was thinking about how life changing those months were. I was slowly evolving into a person I have always wanted to be: independent, a little crazy, not-so-much-forward thinking, reckless young woman, still responsible enough to gather my own resources allowing the lifestyle I wanted, but adventurous enough to throw myself into unknown. So, I caught myself thinking about what would be the best possible way to make an ending statement to probably one of the most important periods in my life. I was browsing Facebook and suddenly came across this jaw-dropping offer of one of the airlines – a return flight from Milan, Italy, to San Juan, Puerto Rico for 300 EUR. Wow! OK, so I had money for the ticket, but what about accommodation? I was browsing my brain for a while and soon came up with a website I applied not long ago offering solutions for broke student pockets, such as mine. Workaway (www.workaway.info), a website connecting individuals offering volunteering jobs in exchange for food and accommodation, usually used by students and/or other low budget travelers.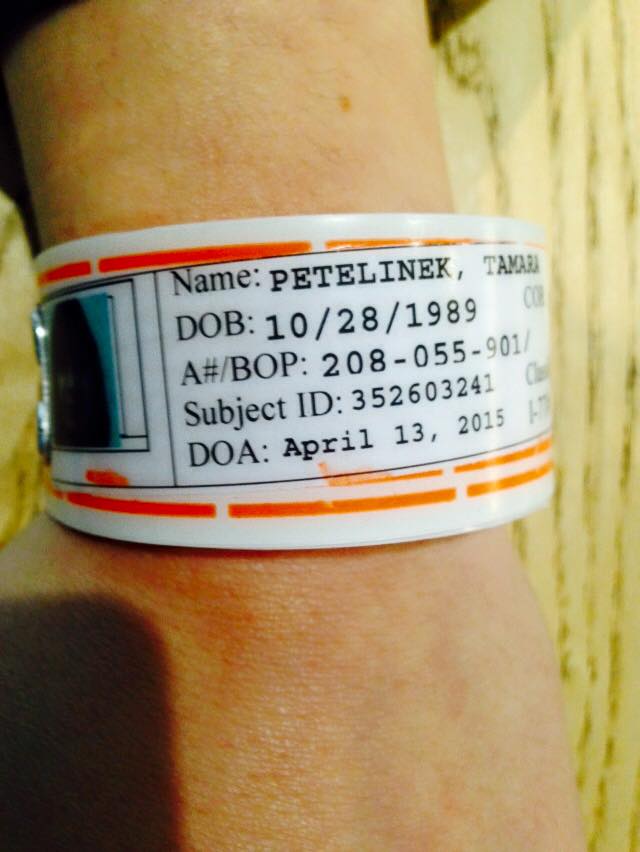 While flying from Milan to Puerto Rico I was overwhelmed by planning things I wanted to see and do there, completely unaware of the threats that might be posed entering the U.S. territory. Oh, how wrong I was! At the border control in P.R. I was asked the purpose of my stay there, which was obviously traveling/visiting the country. They also asked me about the hostel I was staying at. Ignorant as I was I told them the truth. I would be volunteering in a hostel for food and bed. They asked me for a working visa, which I obviously didn`t have (I mean, it`s volunteering right? I never heard anybody having trouble with volunteering). Apparently, I couldn't have said anything worse. I was denied the access to the country and told I will be deported. And that`s how my fuel for nightmares began. I was being interrogated for six hours, went through whole body examination (and when I say whole, I mean whole, including "down there"), I had to give fingerprints for about five times, sign tons of papers and documents (including the one claiming that I give up informing my embassy about my case – which I was too tired to read and I just followed their advice). After the interrogation session, they put a chain around my belt and handcuffed me. I started crying out of shock. I mean, what? Me? Handcuffed? I`ve never even seen real handcuffs before.
Police officer apparently felt a bit sorry for me, saying: »I`m sorry girl, I know you don`t belong here, but I`m serving my homeland and that`s the procedure.« They later took me to what they called "illegal immigration facility", to what I call jail, following two more hours of paperwork, fingerprints, body examination etc. I had to give them everything I had in my possession. I had to undress (including underwear) and put on their "facility" clothes, which were made of a rough blue fabric (I noticed later that the color of clothes implied the level of danger an individual is posing to the country). After the procedure I was escorted to a room that had something like 17 degrees, iron beds, concrete walls, no windows, and cold water in showers. And so I was freezing there for two nights. I was fortunate enough to be given extra blankets upon request (I was later told not all of the prisoners were that lucky). We had to sleep with lights on, and with video and personal surveillance at all times. You never knew what time it was. And we had one call to make.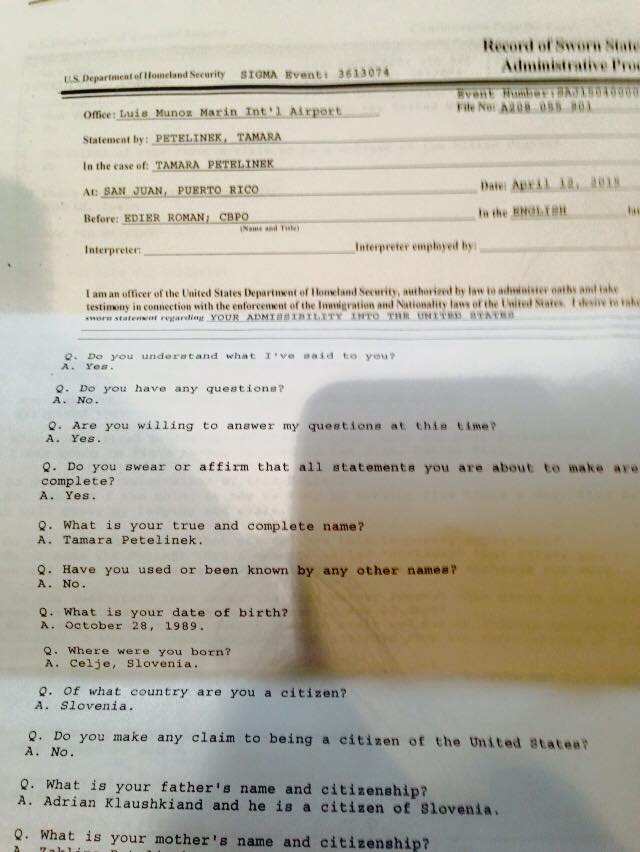 I can only imagine what my parents were going through, not knowing what was happening, where or with whom I was. They later told me they were trying to consult as many lawyers and ambassadors as possible, all of them claiming that it was literally impossible that this would be a procedure for not having a working visa, implying I must have done something seriously wrong to be treated like that. It might not sound that horrible, but after seeing all those Discovery channel documentaries about people being falsely accused of smuggling drugs and given 20 something years of prison, I was honestly scared to death not knowing what to expect. After two days they finally let me out, scheduled my flight back, to which I was escorted like I at least smuggled 10 kilos of cocaine. This has probably been the most humiliating experience ever.
Was I stupid? Yes. Did I deserve this? No. So, God help me if I ever step on the U.S. land (of freedom?!) again.