"Isn't Istanbul a city ?" Yes it is, but it's so huge with more than 15 million inhabitants that you just can't see it as one town.
I had the opportunity to live for 5 months in a district one-hour away from the center, and it allows me to have a non-touristic view of it. That's why in this article I won't give you touristic advice (everybody knows the Hagia Sofia or the spice market), but I'll rather tell you about what's surprising in Istanbul for a foreigner.
People
Turkish people are incredibly helpful. Whereas in Europe, some people say they don't have time rather than help you, in Turkey they come to you without even asking them. And they don't go away until they are sure your problem is solved.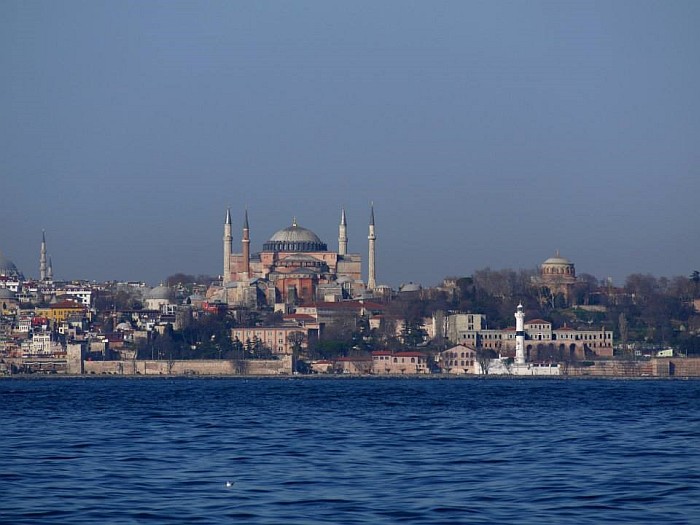 However, it's difficult to communicate with them. Of course in the city center, you'll always find people who speak English, but outside, they don't even know how to say hi. But it doesn't prevent them from being curious about where you come from and what you're doing there.
Transport
Even after 5 months there, I had no idea how normal buses were working. Turkish use mostly the metro bus, which is a bus with its own road so there isn't any traffic. Even if this bus comes every 2 minutes, it's all the time crowded.
A surprising transport is the mini bus. These buses don't have any stops ; they stop when passengers say it, or when people are waving on the sidewalk. They also don't have any schedule. But don't worry about missing one; you'll see hundreds of minibuses per hour. The way of payment is very friendly as well. You just say to the driver (while he's driving) where you plan to leave, and he says the amount. All based on trust.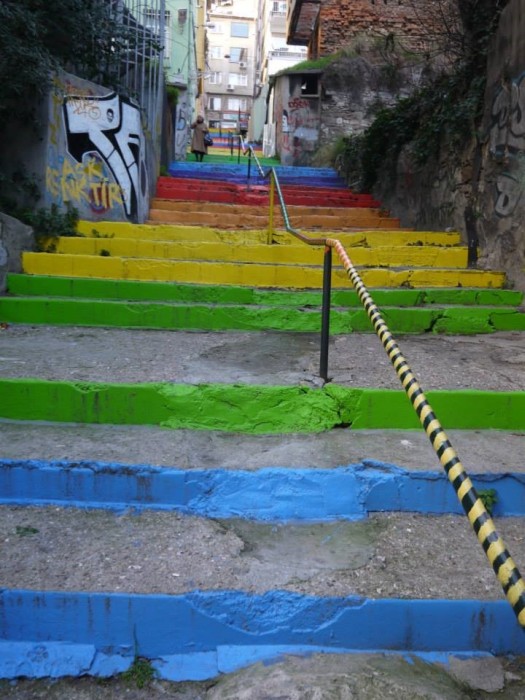 You should also know that there are a lot of crazy drivers in Turkey with much less respect of driving rules than in Europe and almost none zebra crossing, which makes it dangerous for pedestrian.
Food
Food is incredibly cheap there. It's great because you can taste every kind of meal in every restaurant you see. But it's nice to have a favorite restaurant where you go often, because the storekeepers really enjoy having regular customers, and they make them loyal by offering coffee for example.
One surprising habit; you'll become lazy there, because in all fast-foods and even universities, when you have finished eating, you just leave your plate on the table and leave.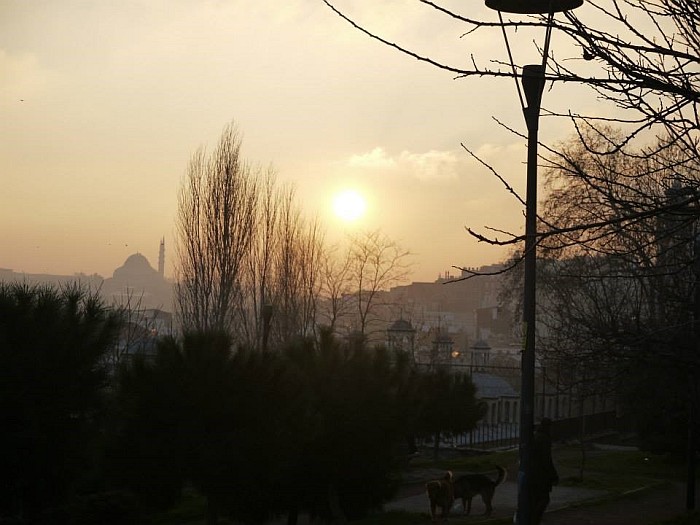 These are just examples of what made an impact on me when I went there. Besides, it was something that I discovered by myself, because touristic guides don't talk about these small but interesting cultural differences.
But of course, I can't leave without at least some "to do's" :
Go on the Princes Islands : Istanbul is so crowded, and without any green spaces. These islands will really make you breathe. You can borrow a bike and make a whole tour of the island.
Go outside the city center, to some small restaurant, and taste the "börek" for breakfast.
Order a "kumpir" in Besiktas and enjoy the view of the colorful bridge.
Taste the amazing waffle in Bambi café (there are several of them in Istanbul)
Party with students in Eski Beyrut or Beat Club.
Go to a big mall, it's amazing what you can find there! For example, you can ice skate, but don't try the karaoke ; it's without the lyrics ! And don't be scared, you'll get controlled at the entry like in an airport.
Enjoy !