Probably you have seen in many movies or photos those perfect mountains, surrounded by forests or lakes, that look simply perfect. I am talking about that postcard landscape that I thought I will not find it so easily. But guess what? It exists for sure, and you will find it in Colorado. A Maroon Bells hike is the perfect occasion if you want to enjoy wilderness and natural beauty, take great pictures, and relax.
No matter what season you go, a Maroon Bells hike will show you how beautiful nature can actually be. We visited the Maroon Bells pike in Colorado during the summer, and it was simply perfect. I have to admit I am extremely curious how the area looks during the winter, but during the summer we enjoyed the sun, we had a small picnic, and we explored the area with no problems.
How to get there?
If you are planning to organize a Maroon Bells hike you must know the area has a limited accessibility by car. You can come by car until Highlands, where you can park your car freely. From there, we simply took the Maroon Bells bus, which are quite cheap. If you prefer, you can also hike the 12 miles both ways road, or use bikes, skateboards, or roller-skates for free. However, if you really want to take your car, you need to pay $10, and you cannot drive the road between 9am and 5 pm.
The Maroon Bells Hike
Entering the park is free, and your hike starts right away. There are two loops you can do: a short one and a long one. The short one takes around three hours, and it is the one we choose. As far as I remember, the long one takes a full day, and we weren't prepared for it.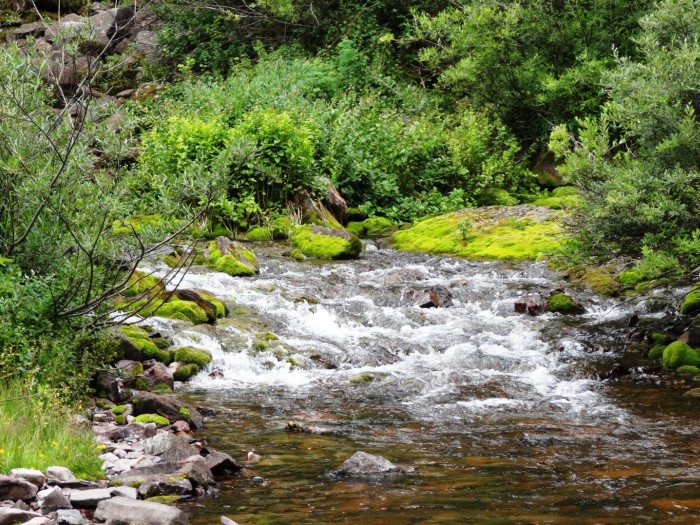 However, the short trail, which is a loop, was incredible and we saw so many beautiful things that it convinced me too there again, and try the long trail. We didn't have special equipment for it, but we didn't encounter any problem. The trail is very well marked, and the path is accessible even for person who are not very active.
We had the chance not only to spot wildlife, but to admire alpine meadows, rocky slopes, aspen forests, and many more.
At some point, the path took us very deep in the forest; we also had to cross a river and some fallen trees, but it just added fun to our Maroon Bells hike. We stopped several time to admire the view and enjoy the fresh nature air, so the entire hike took us around four hours.
When we returned at the lake, which is the starting point of the hike, we were surprised to discover several beavers and black swans on the lake. The landscape was simply beautiful, so it was the perfect time to sit and have a small picnic.
Tips for a Maroon Bells Hike
As I said before, we visited the Maroon Bells without any plan or preparations. But if you are planning to see it soon, I recommend you to plan it carefully, so you can enjoy it at its maximum:
There are two trails. The trail of 1 mile to the lake I do not consider it a real one. The first trail, also known as Maroon Creek Trail, travels along the Maroon Creek. It has about 3.2 miles one way. The second trail, known as the Crater Lake Trail, starts at the Maroon Lake Trail Kiosk, and it will take you to a steep and rocky path. You will ascend, so be prepared for cool temperature and possible spontaneous thunderstorms.
You don't have to be professionally equipped, but I still recommend you to have comfortable shoes and clothes.
Take water and sandwiches with you. There is no place where you can buy things anywhere in the park.
Definitely, have a camera with you; you will see what I am talking about.
Relax and enjoy nature!