My name is Tjasa Zupan, I am 29 years old, and I come from small village on the north of Slovenia.
I have a big passion for traveling, because discovering new places and knowing new people and different cultures fulfill me.
When I was 10 years old I started to train volleyball. In the summer we always went outside and play beach-volley. Because I became good at it I decided to invest more of the time to this version of sport. So ball and the sand became my best friends. But in Slovenia we can not play the whole year because of the winter, so I had a big wish to visit countries where is warm the whole year long. So this is how it all began. My wish came true, I traveled to Brasil, to train with some of the best players in the world. I was fascinated by the beautiful nature and by amazing people and their hospitality. At the same time, we also visit areas where people live in big poverty, so when I came home, I was more grateful for the things I have, that I usually take them for granted. And later on, everywhere I went, I tried to learn something positive from the people and their habits. The life style in Europe is like we are always in a hurry and just to much stress all the time, so I admire people from other parts of the world who knows how to live stress-free and relaxing life.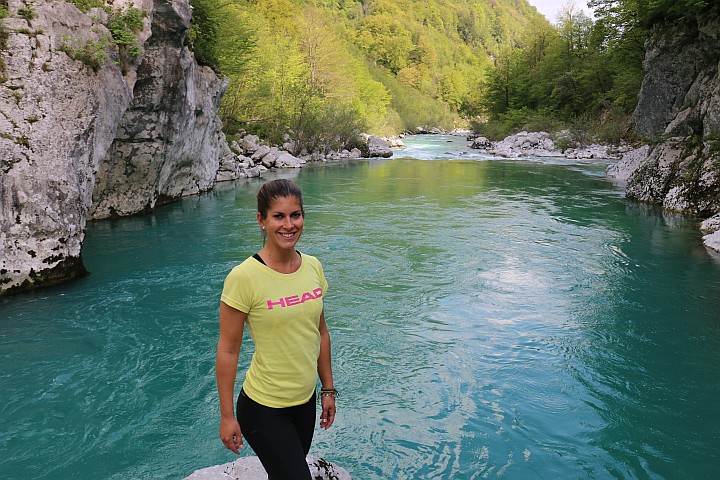 Three years ago I got injured and stopped playing beach-volley. After recovery I start to play beach-tennis, which I liked even more than my first sport. It is a little bit more new, but very popular and it`s growing really fast. Beach-tennis is the most popular in Italy, Brasil, North America, Caribbean, Spain, France, Germany, Russia and some countries in Asia. So if you want to play some good and quality tournaments you have to travel. Which is again a perfect thing for me, because tournaments takes places all year long in different parts of the world. Of course sport is not the only reason why I travel, even when I am not gonna play anymore, I still wish to visit and discover parts of the world that I didn't until now. And still every time I come back from somewhere I feel I grow as a person, So traveling enriches me and helps me become more and more open minded. And the best thing of all is, that when I travel, suddenly my everyday problems and worries seems like not really important anymore.