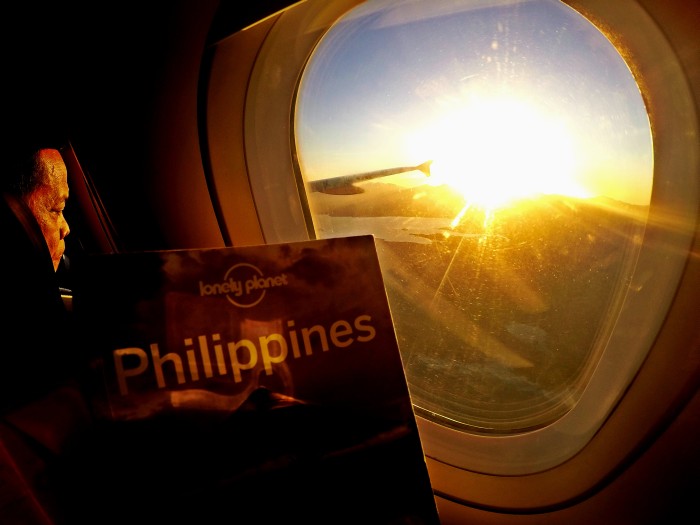 Every time you go on a trip, everything starts at home. There's no place in the world like home! Usually the day of every person on the Earth begins with a routine ritual, which leads further to an at least a little bit spontaneous and unpredictable, for sure, unique day! You are cruising around the world with that »lovely« feeling you have for your own country, where you were born and raised. With big enthusiasm, which is packed deep down in your heart, you are always prepared to discover a new destination as a traveler. I don't have any expectations when I am traveling – that's why I never get disappointed, I'm not even afraid of anything. Whatever is coming my way, I always accept it as a challenge, especially at unknown destinations. Right now I am in the Philippines and the only trouble I had so far was jet lag. You simply can't go through smoothly over 7 hours of time difference! It feels like a time machine that sends me faster into the future! It doesn't matter if I am tired, I simply can't sleep. Well anyway, I am so happy to be awake all night long in a paradise, where I am enjoying all the goodness of the Philippines for free. I was chosen among 746 participants who applied for this »dream job« and everything started here, on this web page, where my first article was published.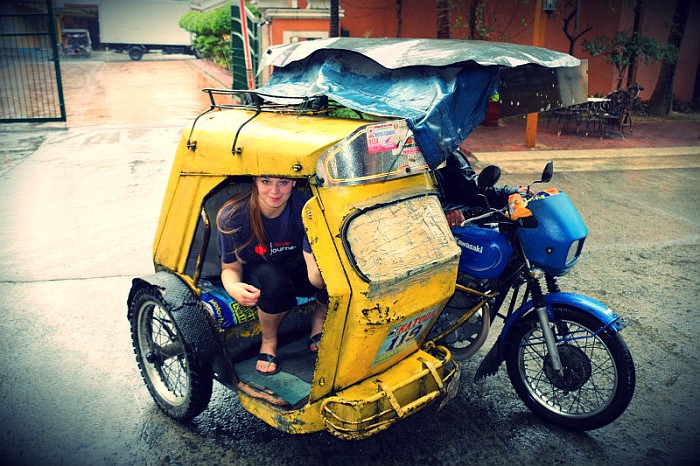 It took me 35 hours from Slovenia to reach my aim. It's my 5th day here, 23 are left and there's so much more to do. I landed in Manila and stayed there for two nights, so I didn't explore enough of the city to share some interesting facts about it. But my first impression is that it seems very polluted. As a pedestrian you need to pay special attention to chickens running around and always make sure that you close a good deal before paying for any kind of service! In my opinion, they use way too much air conditioning on the premises in comparison to the temperature outside. It can be a real shock to the body, leading to some consequences.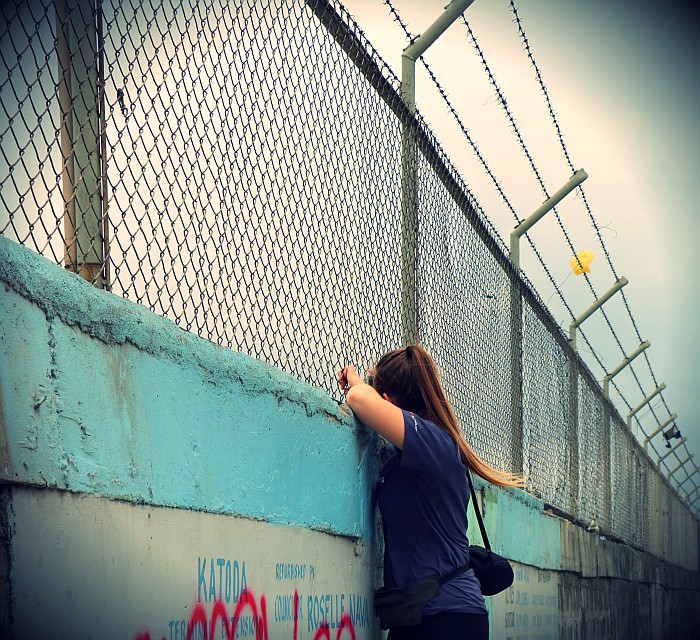 I was hardly waiting to go on flight to the island Palawan – Puerto Princesa. The environment here is completely different, the nature is absolutely stunning! There are a few trails around here, such as the Monkey or Jungle trail, and you can also imitate the typical Philippine tarsier if you go on Asia's longest Canopy Zipline nearby. I believe a lot of you are interested in cultural heritage and there's many ways to discover it. It's a really great (and not that expensive) experience to hire a private tricycle driver, who's willing to take you anywhere you want. You can find them on every step (well, actually, they will find you, haha) and you can haggle about the price because of strong competitive offers. Beware: Never count on your driver if you arrange for a "pick-up" meeting later! A lot of the locals deal with many jobs to survive. So, in one person you can find a »Filipino superhero« who will »know« how to repair your electrical cable, be your tour guide, officially work as a taxi driver and will be ready for a sales campaign of various »goodies«. Whatever you need, you can get it in one easygoing, »highly specialized« person who never forgets to smile and that's what I like the most about them. Filipinos are in general very friendly and generous people, always ready to help a foreigner with information.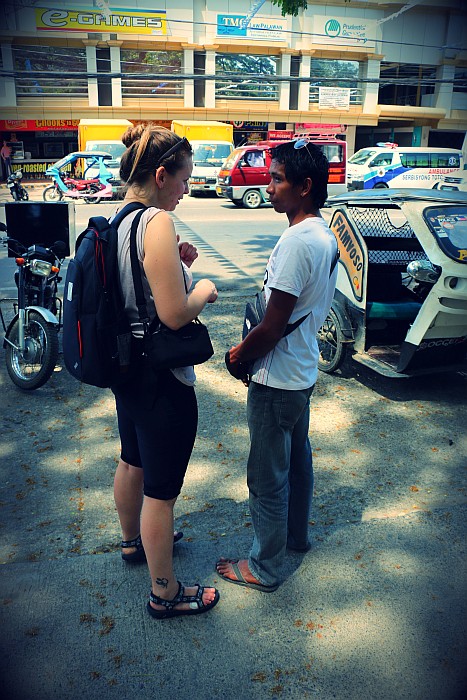 However, if the »tricycle« driver shows up, you can enjoy a lot of major sightseeing attractions during the city tour, such as the Iwahig prison and penal farm, the Palawan special Batallion WW2 Memorial Museum, specialty shops (Baker's hill, Asiano, Keingud), the Immaculate Conception Cathedral, the Plaza Cuartel, a crocodile farm (at the Palawan Wildlife Refuge and Conservation Center), City Hall, etc. I also took a tour to the Butterfly Ecological Garden where I saw quite many butterfly species and also the beautiful native bearcat, the binturong. The entrance fee is 50 PHS and it includes a live presentation of native people in a tribal village next to the garden. You can meet a »tribal family« whose members introduce you to some traditional instruments, how to make a fire, target shooting and so on. Cuddling with their pet python is optional.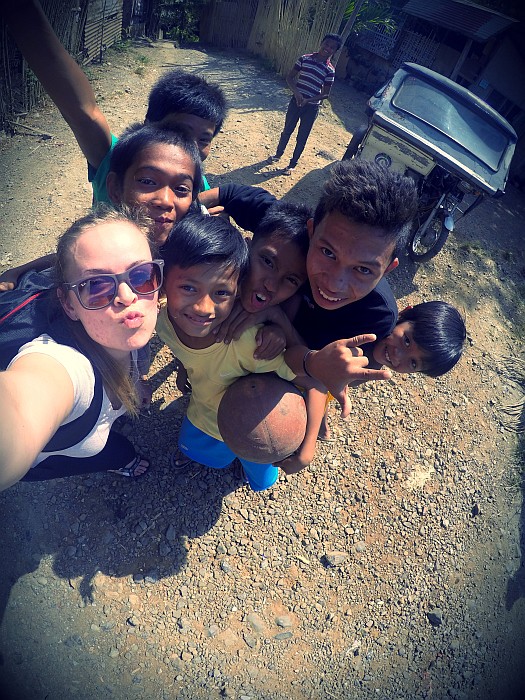 It's a very tourist-oriented spot and, personally, I wasn't too thrilled, but I've met a really kind tour guide, Karim Joi. On the way back I saw a few kids playing basketball. I asked my tricycle driver Emanuel if we could make a short stop in the village next to the road. We spent a great time together, playing basketball, making jokes, hiking up the hill, climbing on the wall to see the scenery and much more. In the evening I was exhausted, but I couldn't sleep because of all the excitement, so I wrote down my first blog and tomorrow I'm going on an adventure to El Nido. Life is great.