A few days ago I saw a meme saying that Brazil is not just Rio. It couldn't be more true. Rio is indeed beautiful but it's just a small part of the puzzle. The are 26 states in Brazil. Minas Gerais is one of them. It's known for having the best food in Brazil and its hardworking people (or at least that's what everyone tells me). So if you think all Brazilians are lazy and all they do is party, you're wrong. Ouro Preto is (together with Tiradentes) one of the most beautiful towns in Minas Gerais and the whole country.
How to get there
It's not difficult to get to Ouro Preto (in portuguese Black gold). I hitchhiked there from another city in Minas Gerais. We spent a lot of time on the road though. Bus is a more common and convenient way to get there. You can take a bus from various major cities in Brazil, be it Belo Horizonte, São Paulo or Rio de Janeiro. There are many bus companies in Brazil and you can find the schedules and prices online. It will cost you around 25 R$ (almost 8 euros) to get there from Belo Horizonte.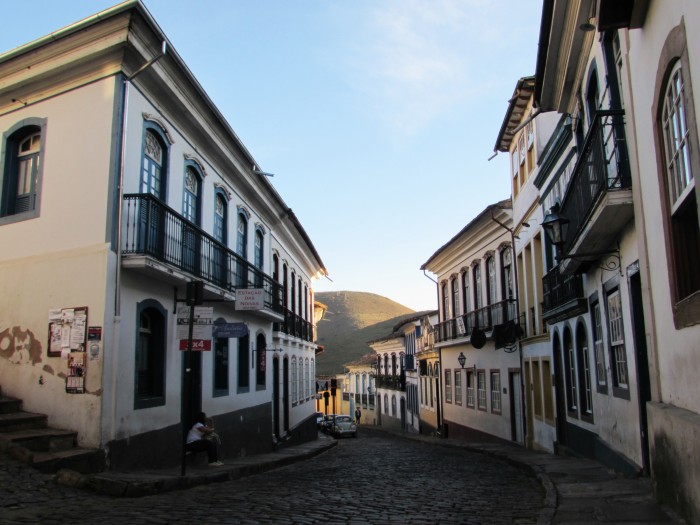 Where to stay
It's a touristic place but it's not so common for foreigners to go there. You can find many hotels and cheap hostels. If you are a couch-surfer you can give it a try. We stayed with a couch-surfer in a student's hostel.
What to see
And finally the sightseeing! At first I should mention Minas Gerais, which is a mountainous region and Ouro Preto is not any different. It is also full of cobblestone streets so make sure you're wearing comfortable shoes! As a former colonial mining town it has much to offer in terms of sightseeing. It's the perfect fusion of nature and Portuguese colonial architecture. You will see a lot of well-preserved churches and beautiful old buildings. Don't miss Praça Tiradentes (Tiradentes Square), Igreja de São Francisco de Assis (Church of Saint Francis de Assis) and Nossa Senhora do Carmo church.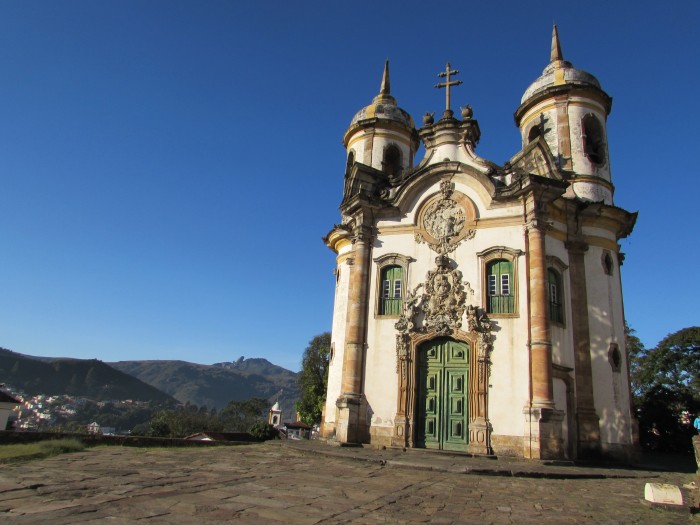 If you're a fan of museums you can visit for example Museu da inconfidência or Museu de Ciência e Técnica if you're interested in science. If you've always wanted to see the famous Brazilian carnival maybe you should head to Ouro Preto instead of Rio de Janeiro. Rio is literally full of tourist at that time of the year so it would be a better option. Mineiros, as people from Minas Gerais call themselves, often say the carnival in Ouro Preto is one of the best ones in the country. It attracts people from other cities as well.
What to eat
Self service restaurants are very common places to eat especially if you are on a budget. The price often depends on how much you put on your plate. You can also ask for "prato feito", which is usually rice, beans, some meat and often a salad. If you prefer something a little more "fancy" no problem. You can find better restaurants too. Be sure to try "pão de queijo". Literal translation would be cheese bread. It's a kind of cheese bun you can find only in Brazil and some regions of Argentina and Paraguay. You can find it in most supermarkets but I recommend you to buy it in a bakery.