Come spend your holidays in Ardèche, the place of tranquility and sweetness !
Ardèche is a département in the south-east of France, in the Rhône-Alpes region. This very nice French place owes its name to the river which pass through the town and is called Ardèche.
Since few years ago, this place became very famous amongst tourists. It is known as a smaller site with not many residents, thus being quite calm place, full of typical charm and wilderness. But it's also known for its warmth, and the many things that you can do here.
So, let's go !
If you want some great holidays with your family, this is the place to go to. You can find lodgings at affordable prices and spacious to accommodate everyone, in particularly in the village Les Vans. The specialty here is that most houses are built of stone. This is the best way for keeping the heat in winter and coolness in the summer.
If you have children, and want have fun with them, while teaching them something new, you should visit the Madeleine cave. Located on the touristic road : Gorges de l'Ardèche, this is very easy to find it and explore it with a tour guide. You will surely appreciate the beauty of a surprising and amazing work of nature, especially groundwater. With a show of sounds and lights, this is a wonderful place to see, for both kids and older people.
To enjoy another great moment with all your family, you can go to the many local produces markets. The night market of Ruoms is very big, with a large choice of very good products. You can taste some homemade jams, or very good cheese, and full of fruits and vegetables, such as sweet peaches, and of course, the grapes ! Ardèche is the country of wine, is it well known around the globe for its great wines.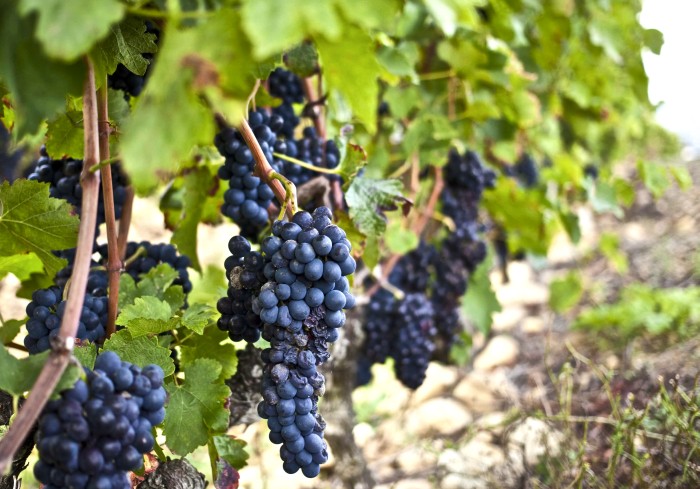 You can taste a very good Côtes du Rhône, probably the most famous and the best wine of Ardèche. White wine, red wine, or rose – it's totally your choice. Enjoy the barbecue time, in the shade of an olive tree, or in the cool of the evening, this should make great memories for the whole family.
Now, if you prefer spend time with your friends, then Ardèche is definitely a good choice, with a few very attractive activities to do. The Aluna camping site is very famous here, it's a place where mostly young people, from different countries (mostly Spanish, some English, German, or Dutch) come to have fun. With its aquatic pool, its bar and snack, and various evening events, you can be sure to have busy days. Each year in June, this camping site becomes an official venue of the Aluna festival, where you can see many famous bands and singers. If you like music, you shouldn't miss this festival, no matter what!
There are also some outdoor activities. If you like to spend your time in water, the best for you is to take the tour of the river by the canoe. You can skim over the water with all your friend, it's a good kind of fun. For those who are more fond of hikes, you can enjoy the marked 45 km tour, or perhaps just the little one, only 8 km. There are also some great rock climbing sites, for everyone who rather enjoy some extreme sports / outdoor activities. You won't get bored with all the beautiful nature that Ardèche offers you, that's a given!
And last, but definitely not least, you can enjoy Ardèche with your beloved person. It's a very romantic place where you two can enjoy in beautiful landscapes and watch stars at bright nights. You can hike to the Païolive site and discover this old forest which shelters a wilderness and strange sculptures on rocks. And you can hear the cicadas sing!
I should also mention Vallon Pont d'Arc, a very nice and typical village of Ardèche.
But now, I let you discover it by your own… 🙂