Not so far away from the board with Slovenia – about 20 km if your arrive from direction Rupa, you arrive in town called Kastav. The old part of the town lays on the hill. There is a beautiful church, hotel Kukuriku and a few places where you can drink good coffee. Of course you have some good restaurants also, where you won't stay hungry. There are a few galleries where you can take a look at artists works. Kastav is a beautiful town with a spirit you can feel by just walking through the old part of the town. There you will find some small shops, where you can buy things typical for this area. But the most beautiful part for me is the forest and nature surrounding the town itself. If going to the town's center or below the town by small forest path, you arrive directly in the forest.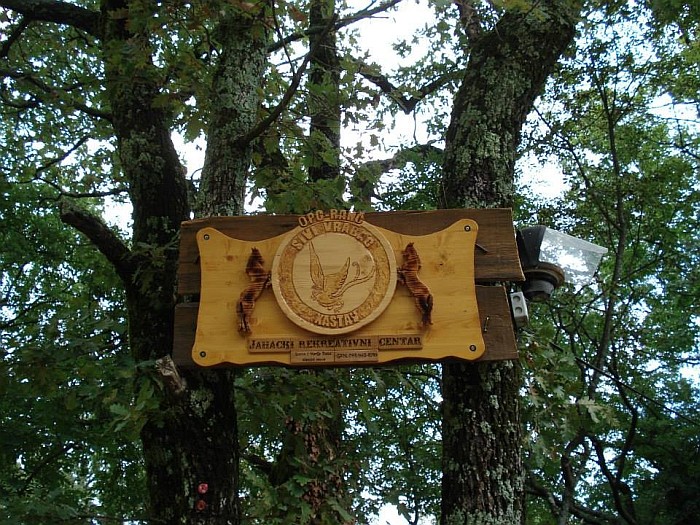 You will find a ranch of horses almost immediately after entering the forest. You can ride them just for fun or you can even attend special horse-riding course. It lasts for about 30 hours total. You go directly in forest to ride accompanied by the instructor Roko. The atmosphere is very relaxing and spontaneous. You just have to follow the instructions of your instructor and there's no problem. I went to ride when I felt completely calm, because the animal feels a person – so if you're nervous or anxious, horse-riding may not be the best hobby at that moment. You get a helmet and for an hour you explore the forest. You really have to feel it. It's very hard for me to explain those feelings. Anyway, the horse-riding is popular amongst the adults and also children.
I like to walk or run in this forest. You will always meet somebody with bike or just walking. Once I met a family from Austria exploring this forest. Mostly tourist come just in the town's center and that's it. I would like to pay attention that there is a lot things to see in summer: concerts, plays, workshops for kids and adults. The first Sunday in October is well known as a White Sunday (Bela nedjelja). It's a part of tradition here. Festival and fair of new wine. Local people, but also people from other parts of Croatia, expose and present their products. First and foremost their wines.This is the reason of the name White Sunday. But you can find many different things there. Especially food and drinks – wine of course, but also everything else. This festival lasts officially 3 days – Saturday, Sunday and Monday all day and all night. But also a few weeks before the event, everything is in the spirit of wine. You can find something happening on every corner of the town. There's one more thing. If you are a fan of blues music, you can visit Blues Festival in Kastav too, at the end of the summer.
Of course you have a completely different feeling, when you come alone and feel the spirit of the town. There is a beauty to see whenever you decide to come – summer, spring, autumn or winter. You will always find something different. And yes, since few years ago the welcoming of the New Year is being organized in the center of Kastav. That's also something new and interesting to observe, definitely!
And you can find there rooms and apartments to rent too. They make you feel like at home.