I dedicate this travelogue to my friend Tina. She is responsible for some awesome memories that I ­­­­gained while wandering around the world with her.
Tina is my classmate. We both study at the Faculty of tourism Tourism studies in Portorož, where we met for the first time. Although, we live in Portorož, which is, at least for me, one of the best cities in Slovenia (because it lies on Slovenian coast); we love to go and see the world also outsides the boundaries of our little country.
It was September 2012. On the beginning of the month, we were both ending our summer jobs, so we still had some free days before October, when our school year starts again. And what's better than to spend your free days traveling around the world and seeing the places you've never seen before??? Nothing!!!
Tina really wanted to go to Zagreb because she promised her family-friend that she will visit him soon.    I was never in Zagreb before, so I was ready to pack my bags and go right away. We decided that we will spend 3 days there, so I packed a tiny suitcase and show up at her house. It must have been really weird for her parents to see mu just showing there with a suitcase, because she didn't tell them about our travel plan yet. She decided to postponed it to the very last time – when it would be too late for them to say ''No, you're not going, because you're never at home anyway and we want you to be here''. At least we hope so, especially, because it would be really inconvenient for me to stay without my travel companion.
At the end everything was OK. It didn't last long while we were waiting at the train station in Ljubljana. We didn't have to wait long because we were, how surprisingly, late again. Train ride was short and comfy and soon after we arrived in Zagreb Tina's friend Luka came to meet us.
In Zagreb
We went for a coffee and had a great time. Of course he asked us what we want to see and do in the city but we didn't even have the real answer. We didn't plan absolutely anything in advance! We knew that we will have fun anyway. We didn't want to decide what to see and do before we would arrive at the destination. Planning in advance can save you a lot of stress but it doesn't offer so much fun. When you don't know where to go and what to do, everything is more adventurous. Beside that you don't have any obligations and expectations, so you're not sad if you don't manage to do everything you wanted. Once you are somewhere, you can always decide what is interesting to you or simply walk around till something awoke you interest. Besides that, capitals cities are always full of hostels and; in worst scenario; you can always practice homeless life and sleep on the station.
Well, we ended up at Luka's place. In the evening we went out for a drink. When we wanted to pay for the trolley, he stopped us and said: ''Don't!'' No one does that.'' It was fine with us.
Luka told us that he'll go home to island Pag the next day. His family owns some apartments and konoba (restaurant) there in a city called Kolan. When Tina was young they often stayed there and eventually they became friends. Luka also invited us to go with him. This is exactly what Tina's father told her not to do when he heard that she's going to visit their family friend.
Anyway, it didn't take us long to completely change our plan. I didn't know it back than but it was the best decision we ever made. Although, I was already making vacations on island Pag, I was never there outside the touristic season. It is amazing! It's not crowded at all and you don't have to wait on anything. We were staying in apartments that belong to Luka's family (at this time they didn't were fully booked) and we eat in their konoba. Everything there was delicious.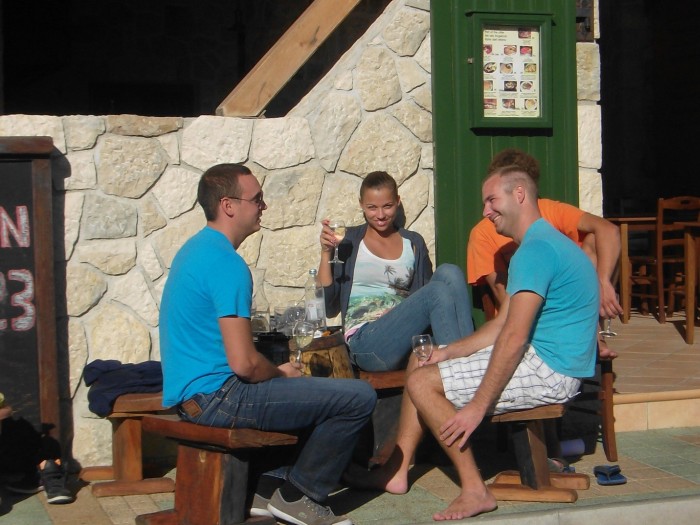 US two, Luka and his friends were even able to go on their fishing boat at the night. That wouldn't be possible in high-season when everybody is fully occupied. I was gazing at the night sky full of stars. Sitting on a deck in the middle of the sea, where we lost the sight of the coast was near to perfection. And nothing of that would happen if we had planned our trip to the details and stuck with the plan. They say that life is what happens to you while you're busy making other plans. At that moment my life was really beautiful. Our luck continued when we caught some fish and later baked them in the middle of the night in their konoba.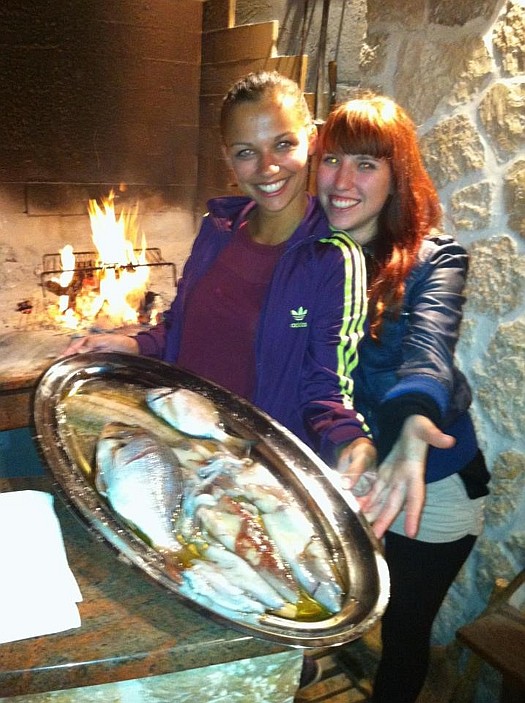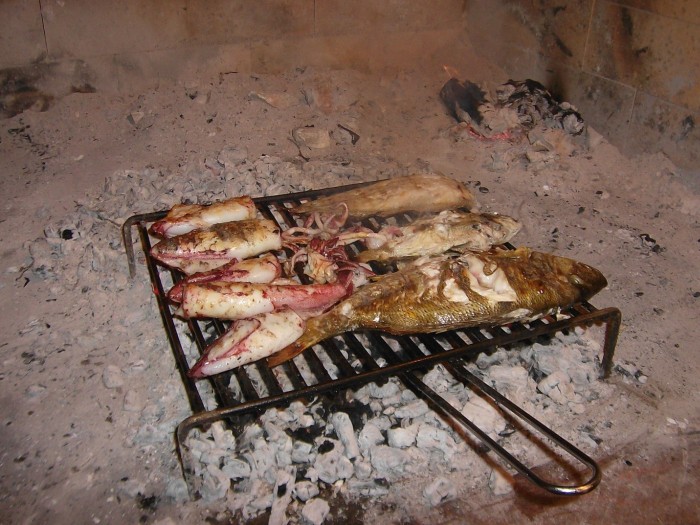 The next day we went for a lunch together. I don't remember the name of the city we visited but it was marvelous and the water there was crystal clear. I was so amazed that Luka's friend thought that I see the sea for the first time in my life. 😀
I had such a great time. I also made a little joke and send my mother a message that I fell in love with the island, I found myself a job and that I'll stay there for a while. I also promised her that I'll try to come and visit her every once in a while. I didn't even think that she'd believe me but my innocent joke really scared my mom. Still now, whenever I go to travel around, she lives in a fear that I may stay there forever.
After a while we were sitting in konoba again. I was really sad and Tina was all the same. Because of some urgent meeting I had to attend we were leaving the island on the next day. Luka's father told us not to be sad and that the time flies by too quickly only when you have a great time. For all the others, the time can be a burden.
The very next day we arrived to Zagreb. We already extended our journey from 3 days to more than a weak and we would probably extended it for a day or 2 more if we could. But unfortunately we couldn't. We were walking toward the train station and we saw a trolley. We only had 15 minutes of walking but since the trolley was already there, we grabbed the opportunity. We didn't pay for it anyway. After a second stop something strange happened. More than half of the people on the trolley have suddenly get up and left. When we realized what the reason was, it was too late. Two ticket inspectors were already writing us a fine. So much about how you ''don't have to pay for a ticket''. 😀 Well, I guess that after such a great trip, something bad has had to happen to us, just to keep the things in our life in balance.
Already 2 years have passed from our spontaneous trip to Zagreb which was everything else than Zagreb sightsee tour 😀 No matter what, I still remember this journey perfectly well J All the great memories are saved on my hard drive in my brains 😀 Some memories also became pictures you're looking at now. Unfortunately, I don't have many of them, otherwise, I would gladly replace those with better ones 🙂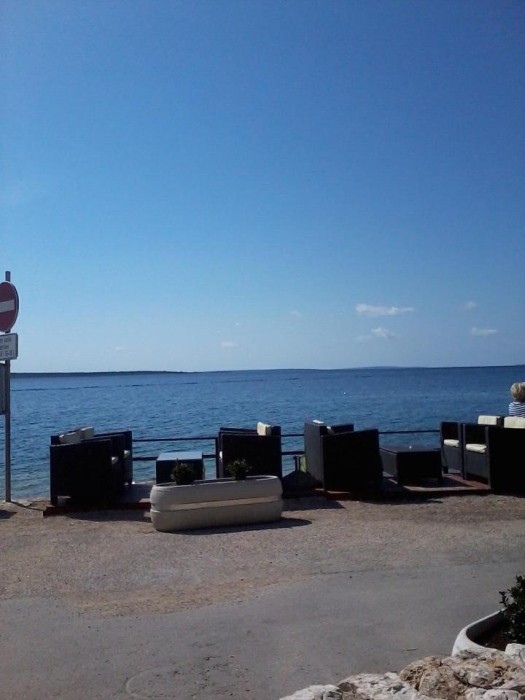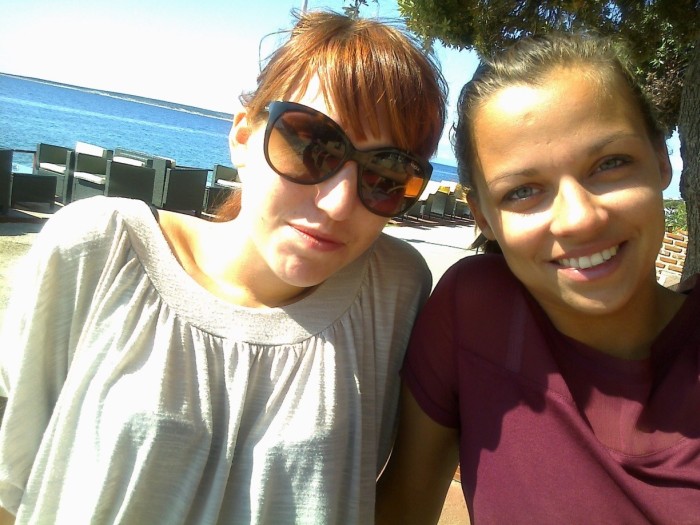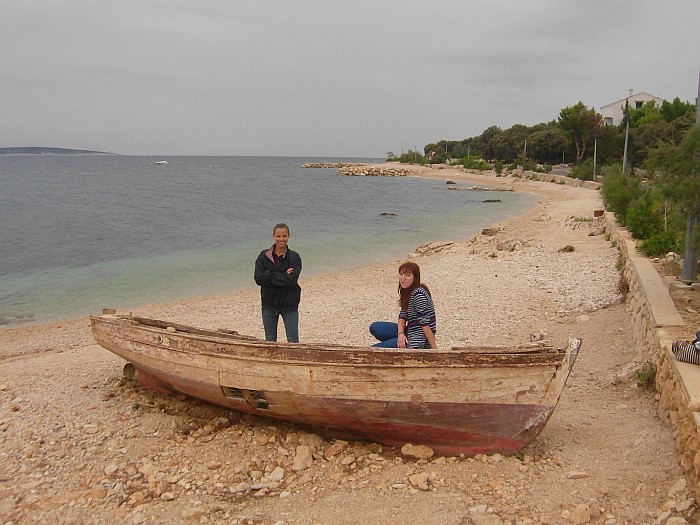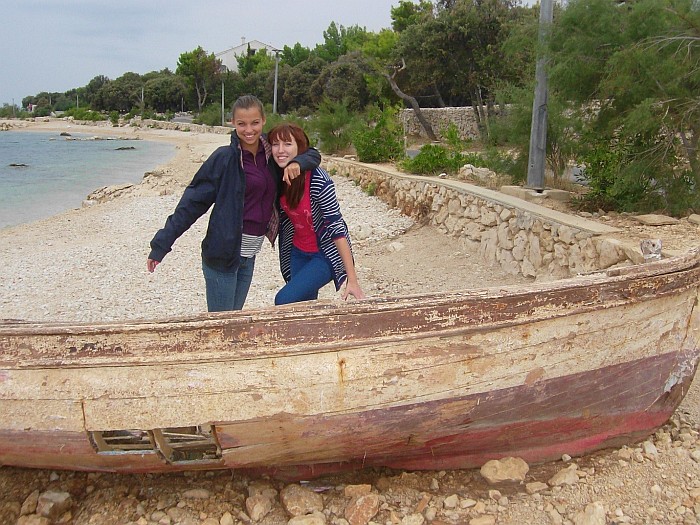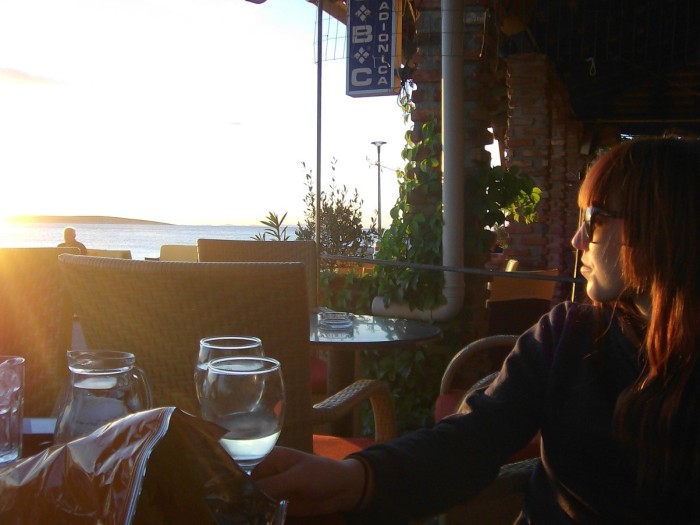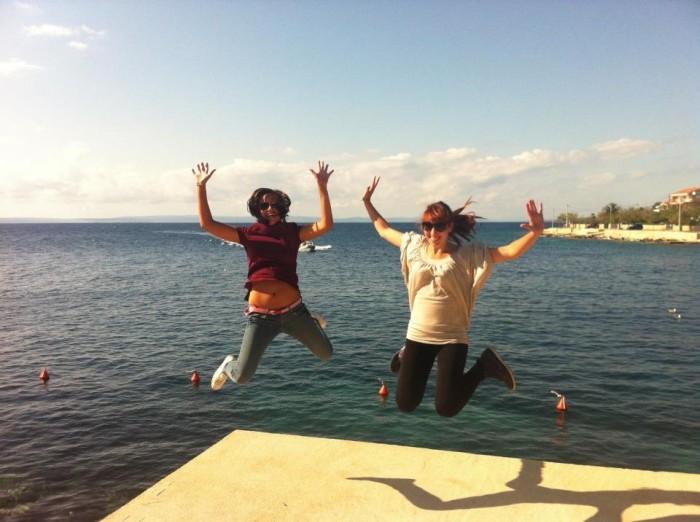 No need to say that our spontaneous trip was a great idea and therefore it deserves a toast: "To the Friendship! To crazy and spontaneous friends who are ready to change the plan of the journey! And to all the places around the world which are worth visiting!"