Before I went on holiday in Istria in Croatia did not know what is truffle. However, I have heard that people often talk about this to me unknown thing truffle. After a few days I finally gathered the courage and in one of the excellent Istrian restaurant asked waiter: What is a truffle?
With a smile on his face he answered: "Do not walk away from our beautiful Istria, before trying truffles, and even better, you should try truffle hunting." With its interesting response I was thrilled, but I was then even more confused what is a truffle, especially due to truffle hunting, which he was mentioned to me.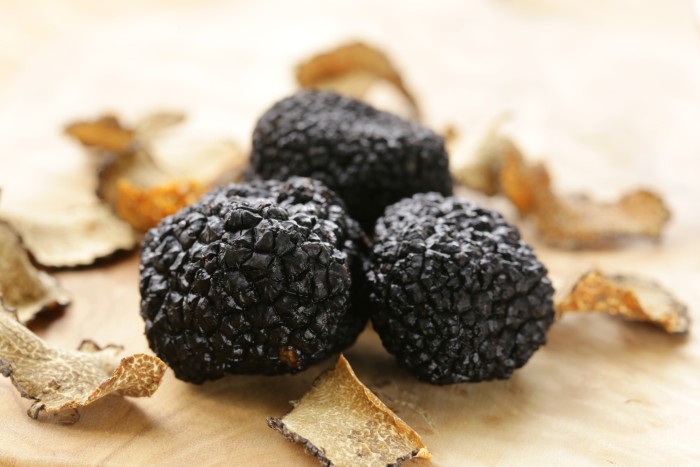 All this made me so angry that I went the next day to the Internet and started reading all about truffles and about what is a truffle. I found out that truffle is actually a mushroom which is searched with dogs under the ground. For this reason, they name the search for truffles, truffle hunting. For the truffle could say that it is a trademark of Istria, they grow only in some places in the world. Beside Istria they grow in France and Italy. They are known throughout the world as the top of gourmet experience. In cookery programs they are mentioned by top chef Gordon Ramsay and Anthony Bourdain.
After all I have read I felt like a real dork. I wonder what the waiter thought when I asked him what is a truffle? It is known all over the world, but I have no idea about this. All this prompted me that I decided to go the next day to truffle hunting. All together it required some effort, since it was necessary to find someone who would take me with him. It was necessary to get to the starting point, because truffles do not grow to the sea, but in the inland of Istria. Especially in the area of Motovun, which is a beautiful city, I had the opportunity to meet later.
Finally after all the incidents and hard work I came to Mrs. Daniela, who has discovered to me the wonderful world of truffles. Mrs. Danijela almost every day go to truffle hunting. And know what? Her father was doing the same as well as grandfather. In short, truffle hunting in Istria is a tradition handed down from generation to generation.
After a brief introduction and explanation, by Danijela, which has describe in detail what is a truffle we prepared to truffle hunting. She also showed truffle to me! It is very difficult to describe, because something like that in my life I've never seen. Looks like black, hard, wavy ball. Nothing special I thought. However, my opinion soon changed.
Then I met my new friend truffle hunting dog. These are special dogs that are trained from a very early. When the puppy still drinks milk from its mother they rubbed her nipples with oil, in which they put truffles. Thus puppy gets a real taste and smell in the first months of his life. My dog was very friendly and we immediately agreed.
Now, take a hike, said Danijela and already we went into the woods. It starts my first truffle hunting. Dog soon departed from me. Some time we walked through the woods before the dog began wildly dig the earth. Danijela ran to her and withdrew her away. She explains to me that the dog ate the truffle, if it came to it, so she leaves the work to me and I dug my first truffle. What a wonderful feeling. Dog was a little sad because she could not reach him, but she was rewarded with a cookie. We continued our walking for some time but we did not find more truffles. This gave me to know how precious treasure truffles are. We walked the whole day and we get only one as big as nut. Truffle hunting is very hard, since, according to Danijela it is better to catch as much as possible away from paths in the bushes.
But that's not the end of my first truffle hunting. A beautiful day ended with the preparation of fritaja from my truffle. Fritaja is a typical Istrian dish of scrambled eggs, which are added truffles. And here my opinion from the first meeting with truffle changed significantly. The wonderful smell of the truffle was in the kitchen when Danijela was preparing my catch. But when I try the dish it was clear to me why the Romans called truffles food of the gods.
Wonderful day in which I learned what a truffle is and I also went to truffle hunting ended with home-made honey liquor which is added truffles. Full of wonderful memories and divine tastes I said goodbye to my friend puppies and of course the host Daniela with whom I spent the day that I will definitely remember forever.
If you will ever traveling near the Croatian Istria I recommend that you jump up there and if you do not have time to truffle hunting at least try them in the local restaurant in which they will be happy to serve you.