You probably don't need me to tell you how incredible Fiji is. It's one of the most beautiful destinations in the world and I bet it ranks high on almost every traveler's bucket list. I traveled to Fiji for the first time earlier this month and I'm already planning my next visit – it's that incredible.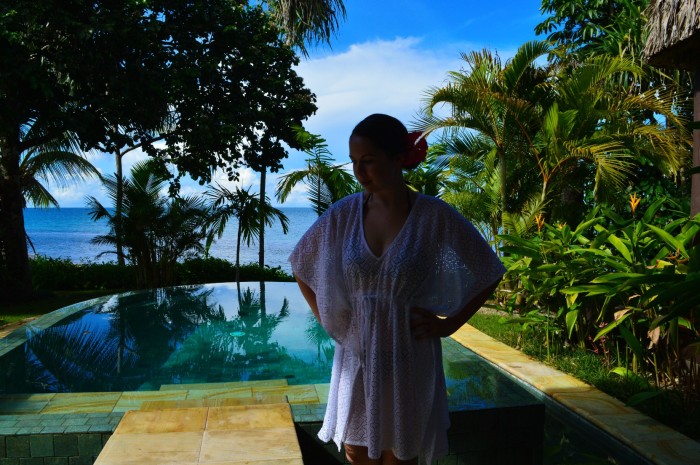 Fiji has some surprising features too, including a budget-friendly side and plenty of extreme activities. If you need that extra push to book your flight, here it is! Here are five reasons to drop what you're doing RIGHT NOW and get on the next flight to Fiji:
#1 – Fiji has some of the best activities in the world! Beqa Island is famous for it's shark dives, but for the less brave Fiji also has incredible snorkeling. Starfish, reef sharks, octopus and tropical fish are just a few of the things you'll see. For a more relaxing day visit a spa for a full body massage on the beach or enjoy a pool-side yoga class. Fiji also has amazing zip-ling and white water rafting – literally something for everyone.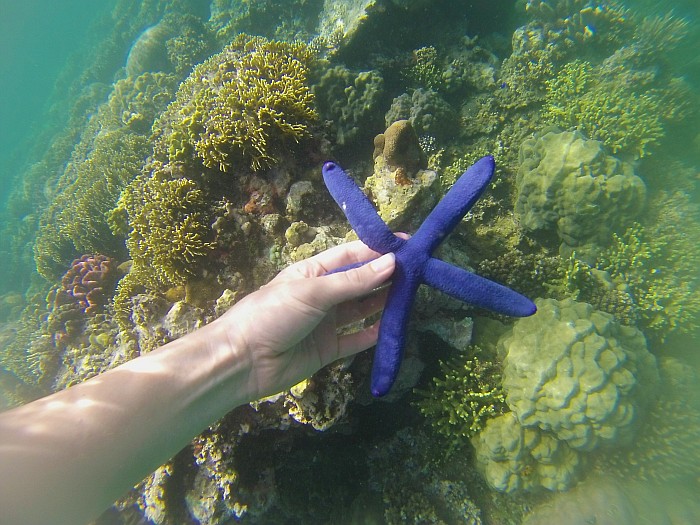 #2 – The resorts are out of this world. Hotels like Nanuku Auberge Resort Fiji have private villas with your own infinity pool, ocean views from your bed and a private airstrip so you can arrive in style. Allow you personal concierge to pamper you with private yoga sessions, visits to the spa and exclusive pool-side dinner reservations. When you're looking for a change of scenery you can take a boat out to their private island for a picnic lunch.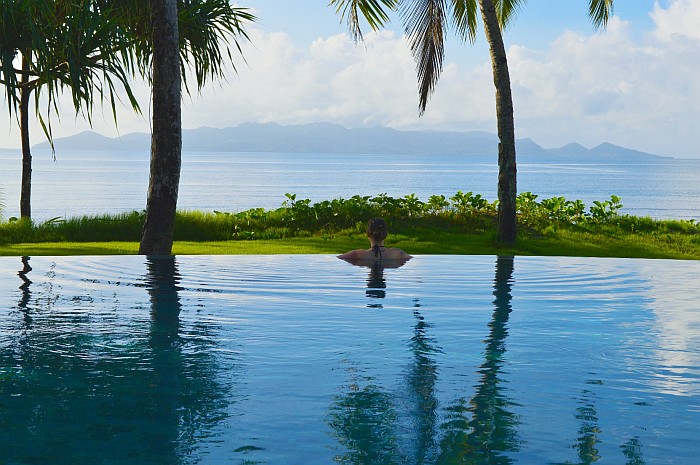 #3 – Fiji can also be done on a budget. More of a backpacker than a private plane kind of traveler? Fiji caters to all budgets with plenty of hostel-style accommodations starting at $20 per night. Yes – just $20 per night for a place to stay in Fiji! Avoiding Fiji because you think it's too expensive? If you were worried about Fiji costing too much money, then this changes everything.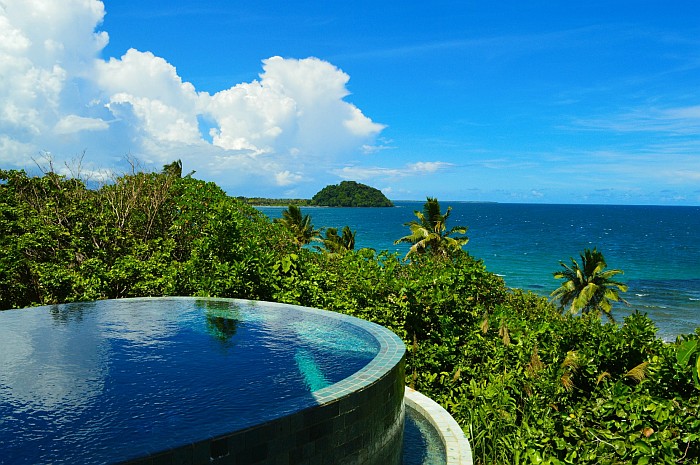 #4 – You've never seen a sunset quite like this. The sky turns into a dramatic mix of colours that somehow enhance the blue of the water and the green of the trees. This is the kind of stuff that makes you never want to leave Fiji. The best way to enjoy the sunset is with your toes in the sand, a tropical drink in one hand, and a camera in the other hand. Snap your pictures fast though, it doesn't last long.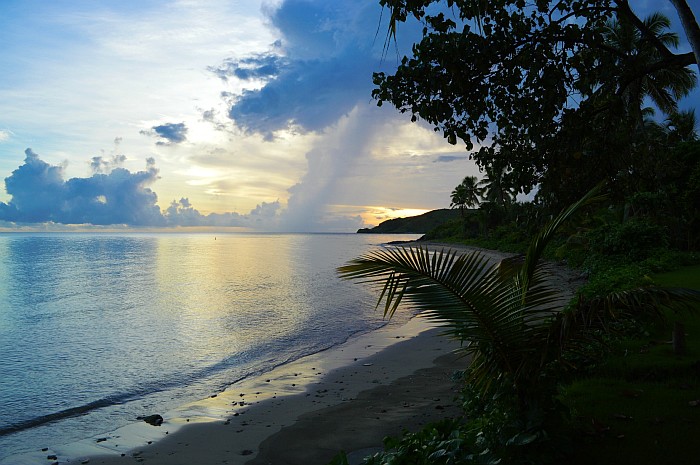 #5 – The people will warm your heart and welcome you like family. Seriously, the Fijian people are easily some of the nicest people I've ever met while traveling. Each one of them has been blessed with a bright smile and a beautiful voice, so you can expect to hear a lot of singing during your stay. I challenge you not to cry when a group of Fijians sing their traditional goodbye song to you as you leave! Yes, they're that touching.