I am in Antalya, South Turkey, visiting my brother who is studying here – well, maybe not so much studying and more having great times. When I arrived we had thunderstorms and cold weather, but the sun came out and it's been shining ever since. We've been swimming in the beautiful Mediterranean and hitchhiking to the most incredible places. The South of Turkey is amazing, people are smiling and life is good.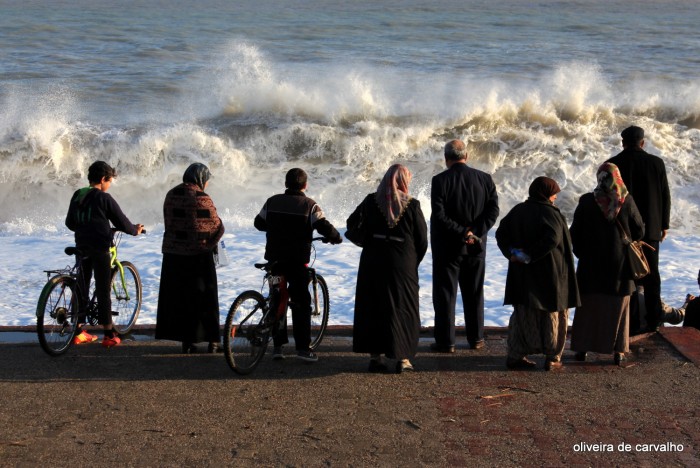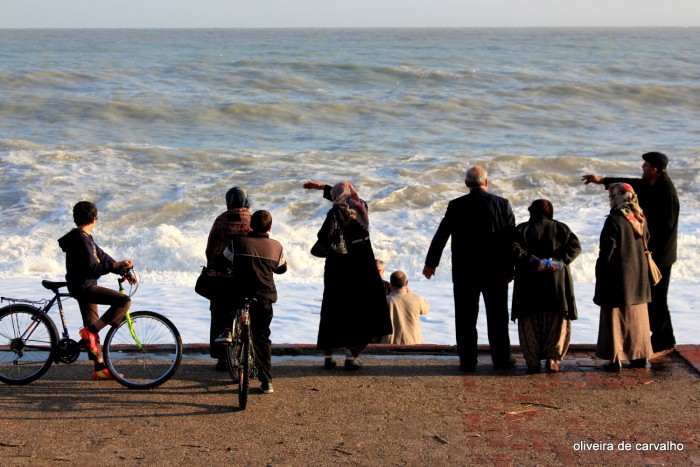 In my first walk by the sea it was messy, still cold and windy. There were some waves breaking on the sand, which is rare around here, and people were admiring Nature's power. For me this is perfectly normal as I come from North Portugal, and this stormy grey dark water is what I'm used to, specially on winter. What I'm not so used to is to swim in the sea with no wet suit when we are almost in Christmas. But the next day the sun woke up before us, and as he said hello throw the holes in our blinds he also invited us to the beach. Let's go!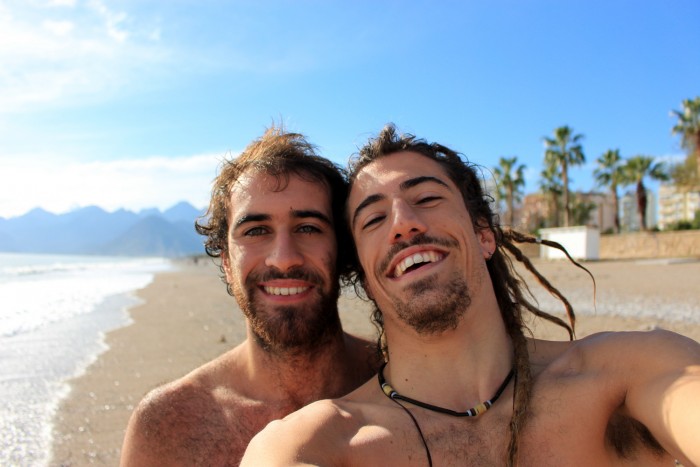 We went for a swim near the place we are living, in Konyaaltı beach. I was so happy to be swimming in December – in North Portugal, where I come from, the water is now cold as the north wind, blowing with all its strengths. You gotta be pretty tough to go into the Atlantic Ocean without a wet suit. But I'm in South Turkey, the sun is shining and the living is easy…
Antalya is Turkey's biggest international sea resort, located on the Turkish Riviera and surrounded by mountains. In the beach, we can still see some snow in the tallest one if the weather is clean. The city is nice, even though it is exceedingly populous. But the real gold is on the surroundings. You can find the most amazing places not so far away, paradisaical places like the Olympus Beach and the Goynuk Canyon. If you don't have much money, you can hitchhike – it's very easy around here, we've been doing it everyday and meeting the nicest people on the road. Drivers can be a little too crazy but sometimes it's part of the adventure. Even bus drivers get crazy so go for it…
In this first blessed morning, coming back home, we stop by this van that was parked just in front of the beach. The old man was speaking Turkish to us. pulling some chairs and preparing some hot Çay, very typicall in Turkey.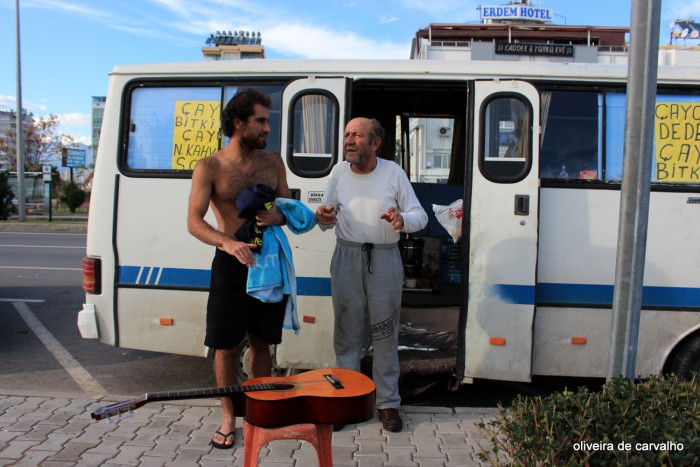 "Portuguese" – we answer when he asked us where we're from. We usually don't say "Portugal" because it's easily confused with the Turkish word for their delicious Oranges – Portakal – which are growing everywhere around here.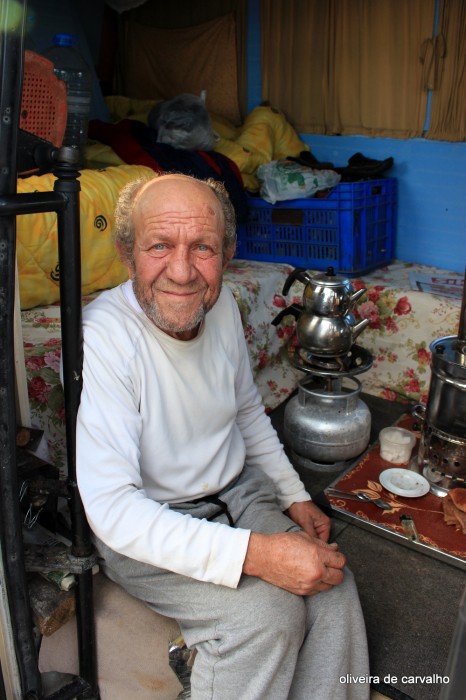 He made us a nice offer: Çay for music. My brother had the harmónica and I grabbed the guitar and we sang some Portuguese song. The old man was very happy and so were we. He sells Çay and some more things to keep his life going on his van. He showed us his legs, full of scares from an old motorcycle accident. As we show our happiness towards the sun and the beautiful Antalya, he smiles. He too seems happy and blessed by the sun. Teşekkürler my friend.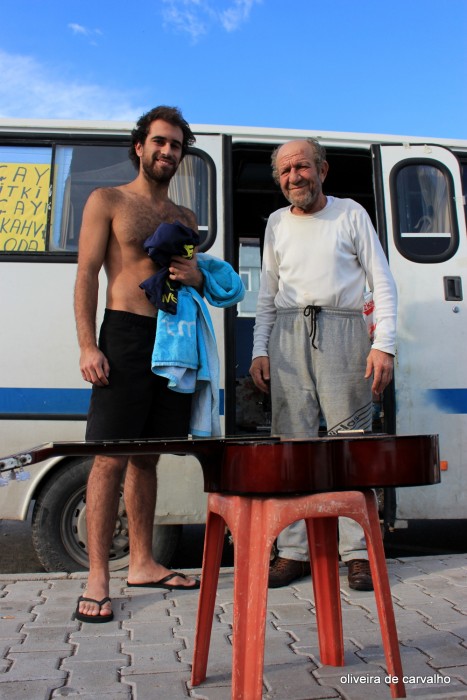 Peace and Love *